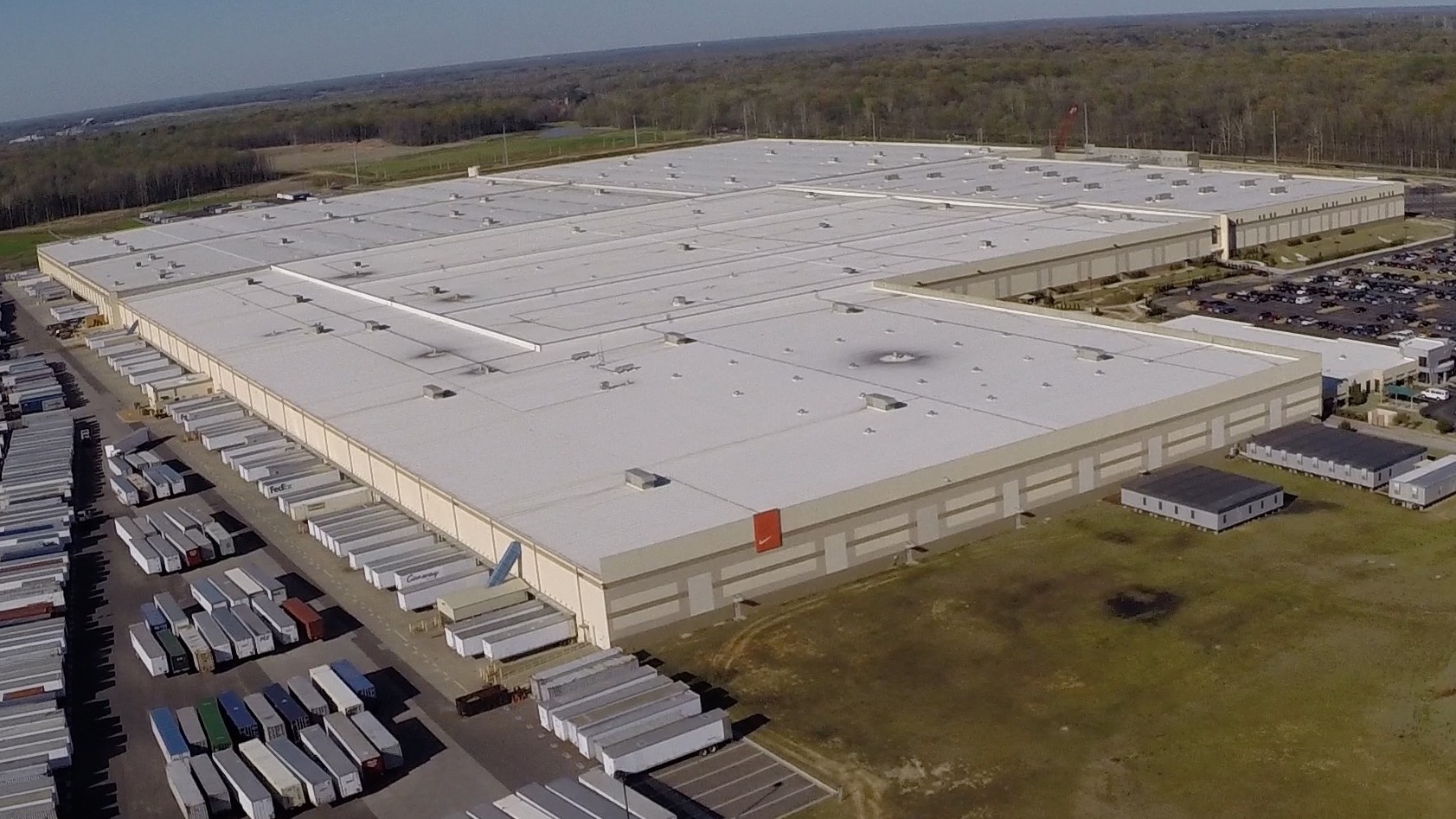 Chances are that if you're reading this, you've received a pair of Nike sneakers with a shipping label from Memphis, Tennessee. That's where three of company's distribution centers are located, including its primary hub, the Nike North American Logistic Campus, in Frayser. Memphis' MLK50 is reporting that the Frayser location has been temporarily shut down after an employee tested positive for the coronavirus.
According to the report, employees were informed of the positive test and decision to shut down by a manger during a meeting on Thursday. Workers were told that they'd be paid for the time off and were given a hotline number to call for additional information. Nike made the decision to close its retail stores beginning March 16, but the warehouses remained open.
Nike issued the following statement to MLK50:
"The health and safety of our team is always our first priority. We have temporarily closed one of our Memphis, TN, distribution facilities. During this period, we will be conducting a comprehensive disinfection process. We are targeting to reopen at 6 a.m. Sunday, April 5."
Touted as Nike's largest worldwide distribution center, the Frayser warehouse is a 2.8 million-square-foot space that opened in 2015. An estimated 3,200 full-time employees worked there in 2019 according to the Memphis Business Journal. As of now, it's not clear when the warehouse will reopen.
Article written by Sole Collector #SoleCollector