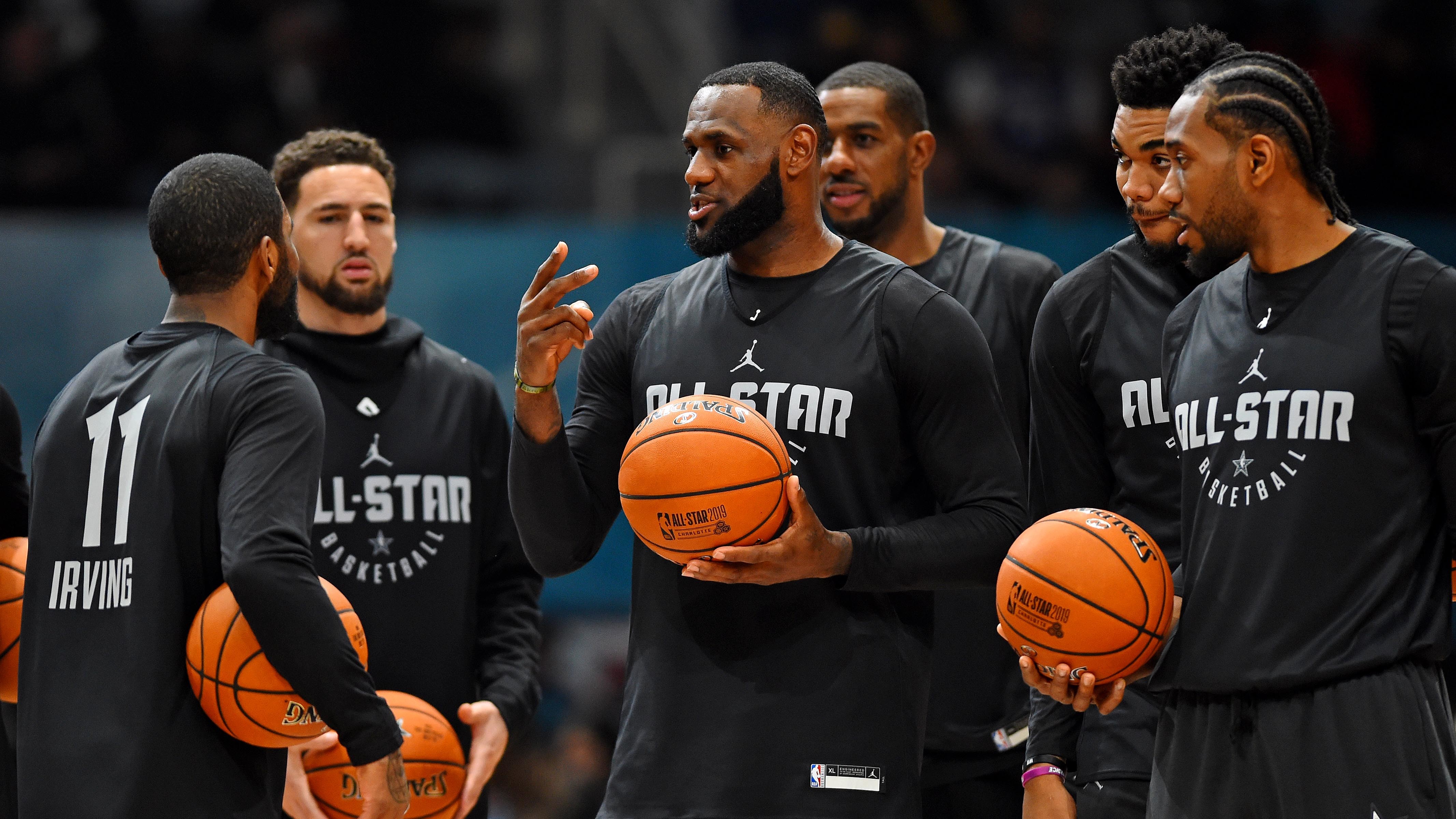 As if they're not already good enough, the NBA's best players converged on Bojangles Coliseum in Charlotte, North Carolina earlier today for All-Star Practice.
More of a friendly exhibition for fans and media, the practice session included light drills, one-on-one and the annual half-court shot contest. We also had the opportunity to see extended interactions between past teammates LeBron James and Dwyane Wade and potential future teammates Kevin Durant and Kyrie Irving. There was also the continued awkwardness surrounding Anthony Davis, who says he'll play in the All-Star Game despite leaving New Orleans' last game with an "injury."
Storylines aside, a lot of great sneakers hit the court for All-Star practice, and we've rounded them all up below.
Article written by Brandon Richard #SoleCollector