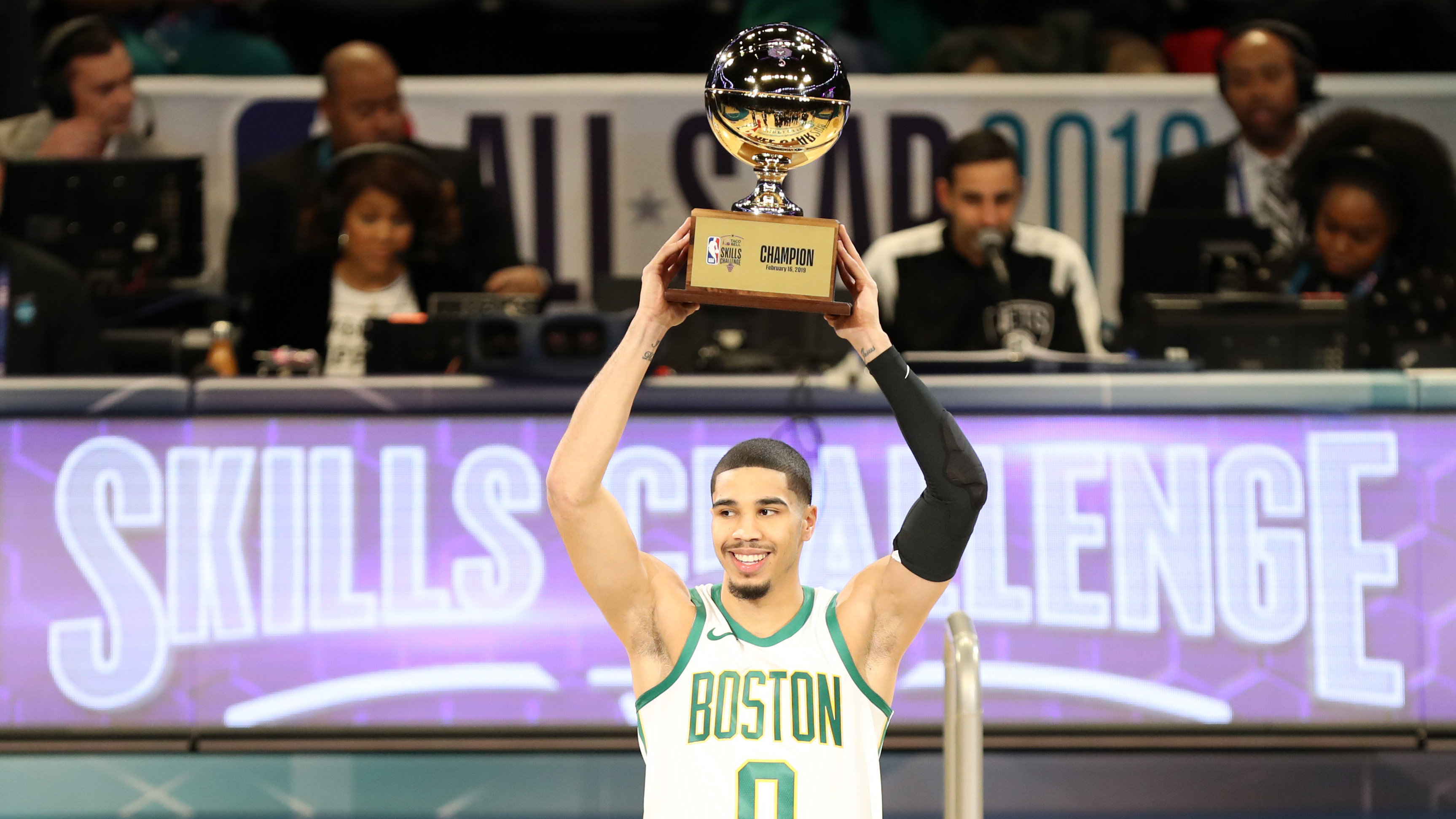 Some of the league's best all-around players displayed their versatility in the 2019 NBA Skills Challenge earlier tonight.
The finals came down to two of the game's brightest young stars, Jayson Tatum of the Boston Celtics and Atlanta Hawks rookie Trae Young. With his quickness, Young pulled ahead of Tatum by a considerable margin heading into the final obstacle, the jumper from the top of the key. However, aware of his deficit, Tatum launched his shot from near-half-court, knocking Young's ball out and banking in for the win.
Check out the sneakers worn by Tatum and the other competitors in this year's Skills Challenge below.
Article written by Brandon Richard #SoleCollector