Michael Jordan memorabilia is always guaranteed to garner some interest when it hits an auction. The latest piece of MJ history to be put up for sale might be one of the rarest ever. 
Heritage Auctions is currently running an auction for a signed "Black Toe" Air Jordan 1 worn by Michael Jordan during his rookie season with the Chicago Bulls. Worth noting, the listing is for the left sneaker only. According to Heritage Auctions, this particular sneaker was worn by Jordan during a 26-point performance on Feb. 17, 1985 against the Milwaukee Bucks at the MECCA.
As the story goes, the shoe was recovered by a maintenance worker at the Capitol Court Mall in Milwaukee in 2001 before it was demolished. It was found in the basement of a shoe store named Playmakers where Bucks ball boys and girls would trade in game-worn sneakers for brand new pairs. 
A stamp on the inner ankle marks this size 13 with a production date of Nov. 8, 1984 the earliest to ever surface on an Air Jordan. Given the age of the shoe, obvious wear can be seen throughout, mainly on the ankle collar and midsole. Jordan's autograph has significantly faded, but can still be seen. This pair also features a black nylon tongue. The release version would don a white tongue, which means this version is significantly rarer than its counterparts.
Any collectors interested in acquiring a piece of history can place their bids here. The highest bid is currently at $8,500.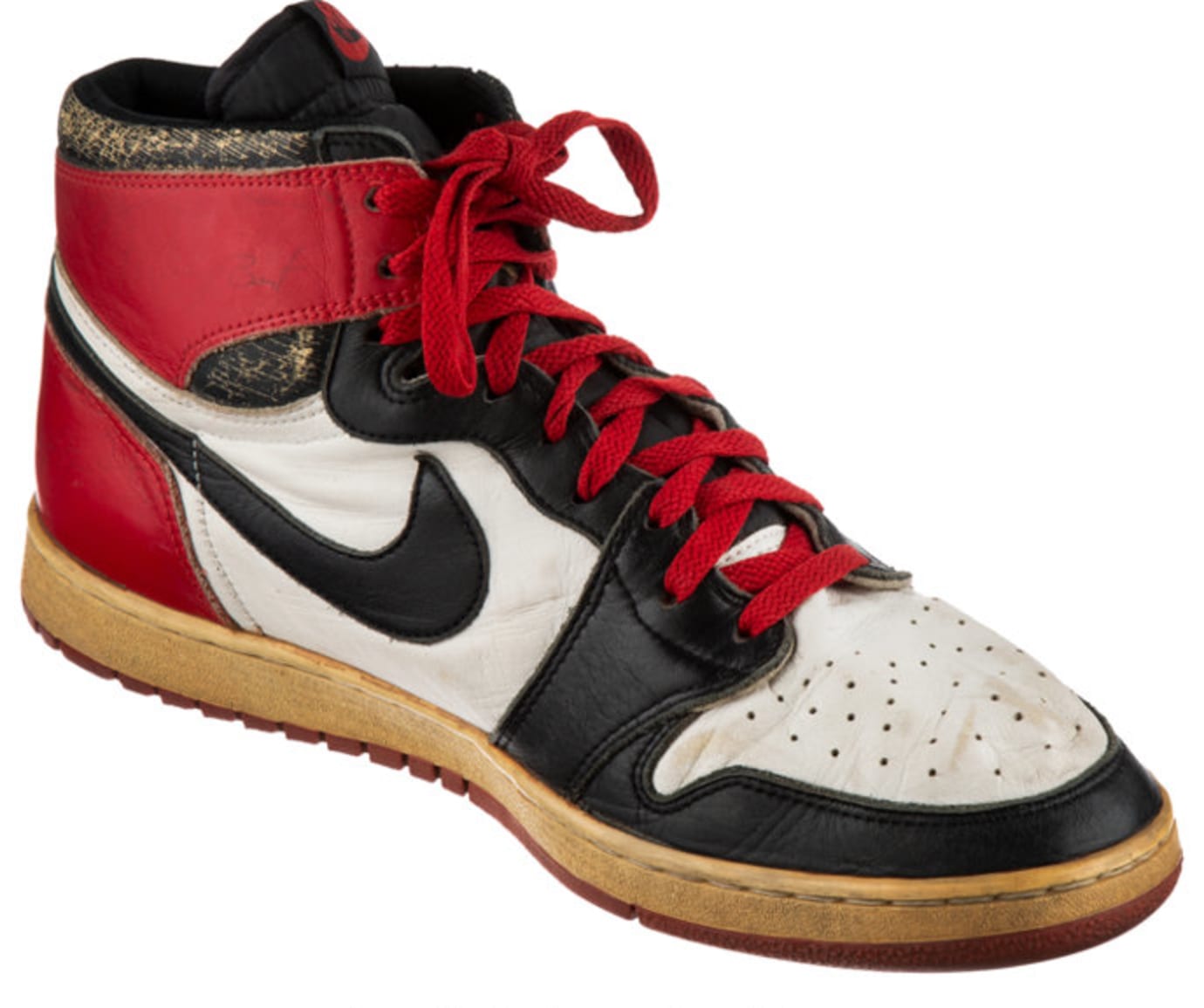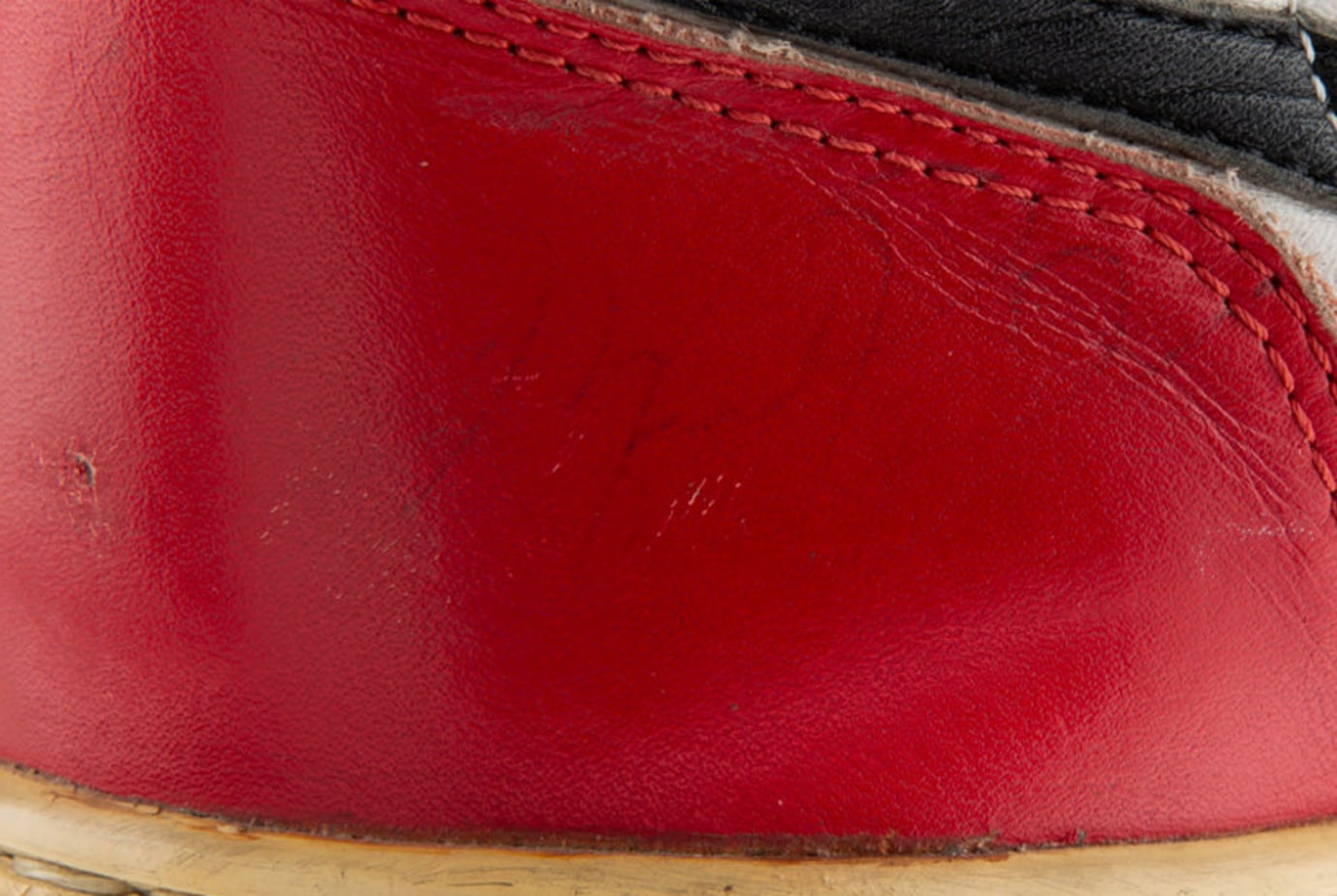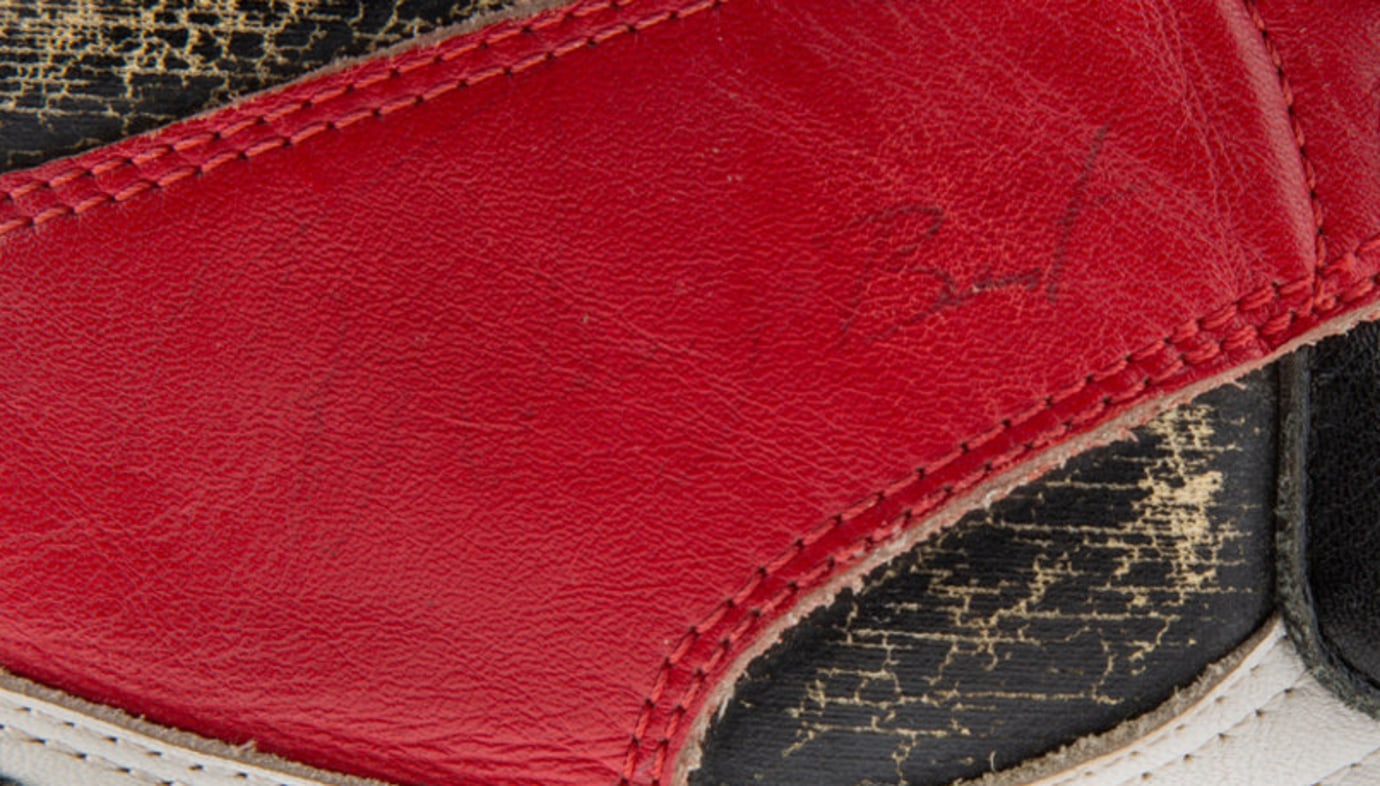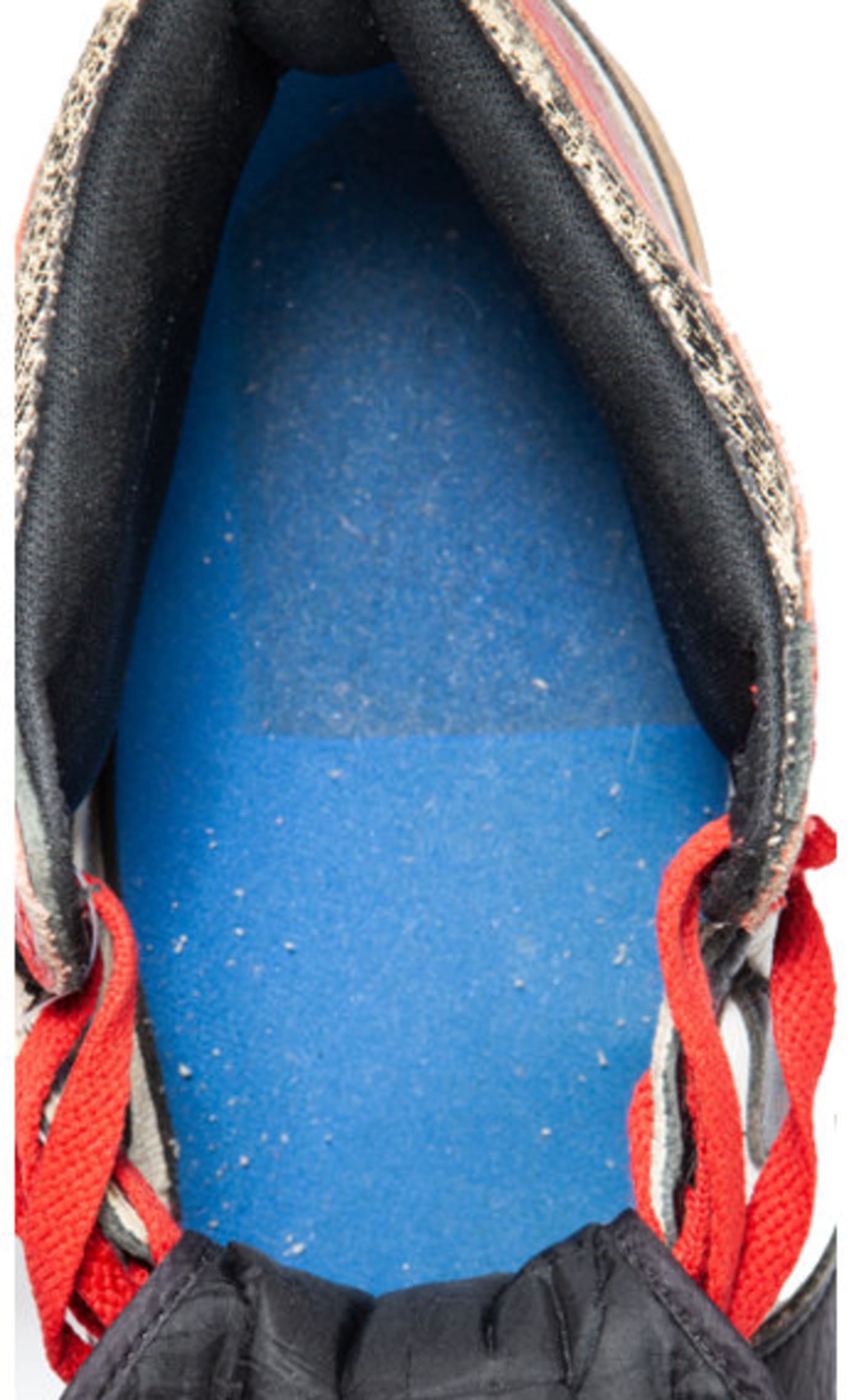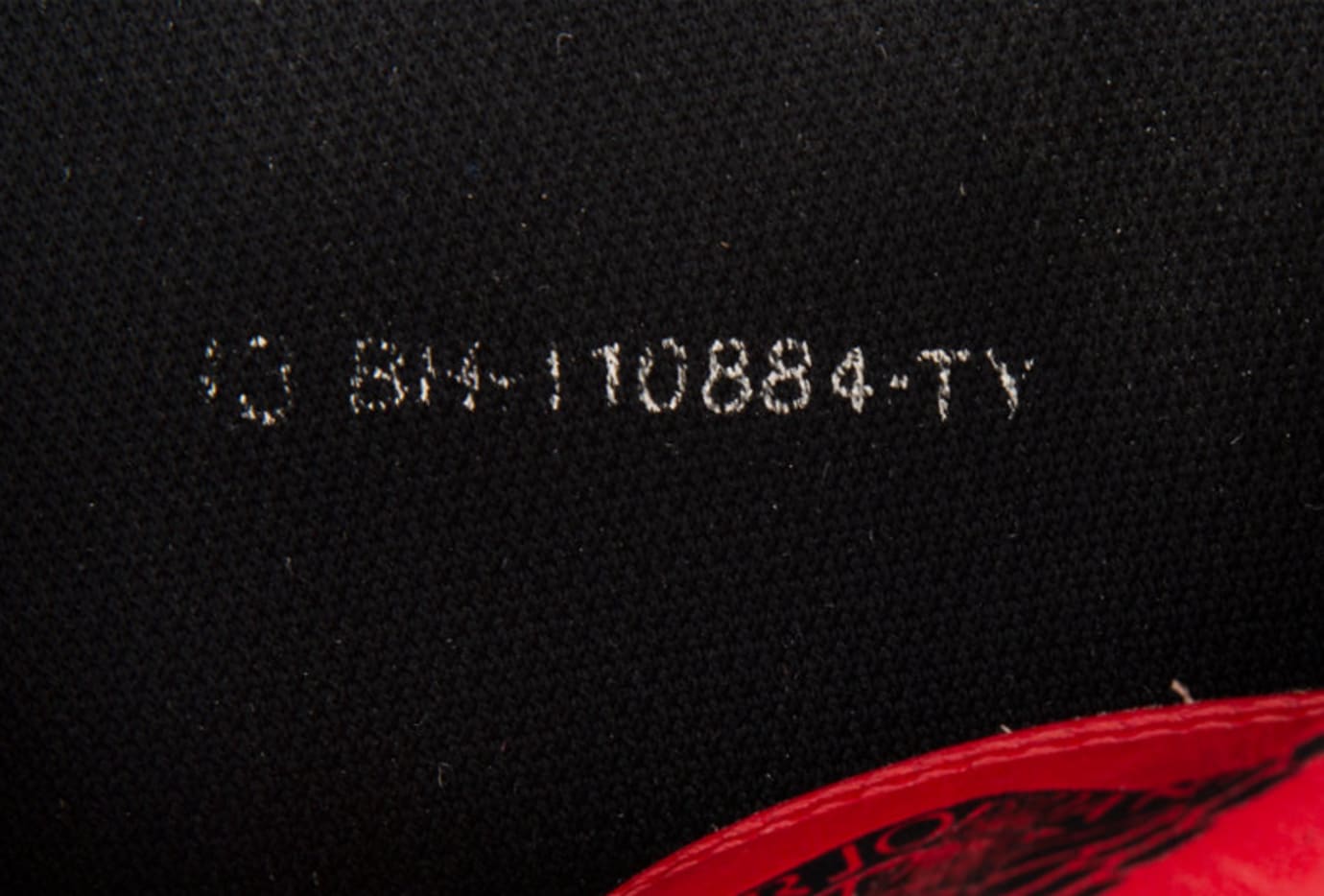 Article written by Mike DeStefano #SoleCollector