Running can be taxing. Sometimes after a long distance run you just want to wind down with a nice pint of beer. New Balance's brand new pub in London, The Runaway, is aiming to reward brew-loving runners with exactly that. 
New Balance has collaborated with fitness app Strava to open The Runaway as runners prepare for the Virgin Money London Marathon later this year. At this pub, patrons will pay with the miles they have logged on their Runaway Card, not actual currency. Four different challenges will be available to complete from February to April 2019 that include milestones ranging from logging 13 miles to a full 10k. 50-percent completion of each challenge will be rewarded with two beers each for you and a friend, while running the full length will provide you and a friend with three cold ones apiece.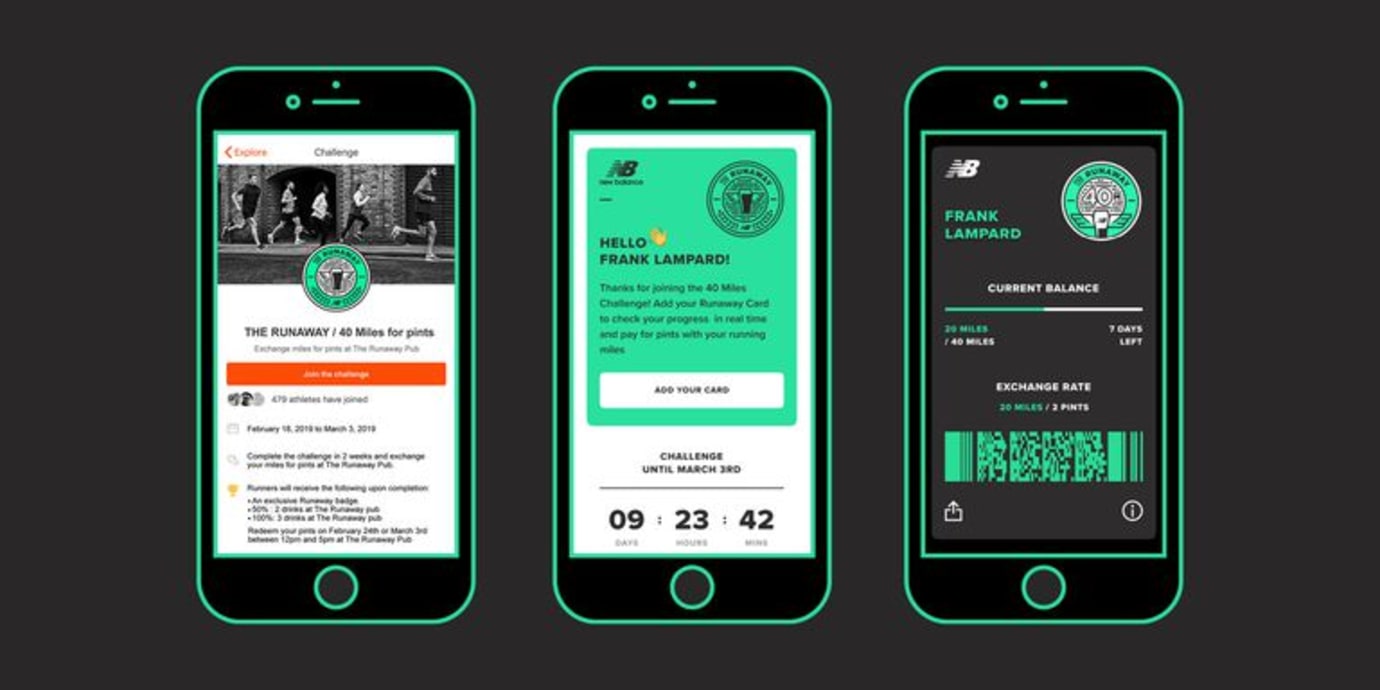 "We're excited to open our very first New Balance pub and look forward to welcoming runners to the bar to exchange their miles for pints," Senior Marketing Manager at New Balance UK & Ireland Samantha Matthews told Runner's World. "The Runaway pub brings our Everybody's Race campaign to life and aims to empower runners throughout their weeks of training, offering an escape and reward when needed and a hub for the running community to come together and support each other."
Along with a traditional bar, the location will also house a gym and weight area for anyone looking to get some extra training in before a couple drinks. 
Any London locals can check out New Balance's pub at 64-68 Charring Cross Road now. Runners will be able to redeem their miles for pints beginning on Feb. 24. Check out more details about The Runaway here.
Article written by Mike DeStefano #SoleCollector