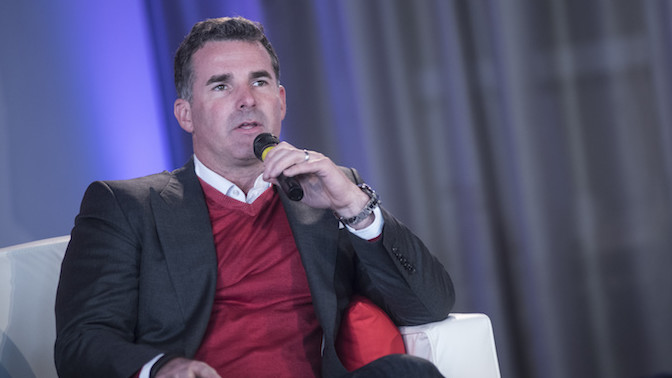 Under Armour CEO Kevin Plank has reportedly been getting some business advice from outside of company walls. According to a new report by the Wall Street Journal, the 46-year old founder has been looking towards MSNBC anchor Stephanie Ruhle to aid him in some of his day-to-day decision making.
Anonymous executives within Under Armour referred to Ruhle's involvement as "unusual and problematic." They also believed that her and Plank were involved romantically, which was swaying the CEO's judgment. Under Armour's senior vice president of communications Kelley McCormick has maintained that the two are merely close friends. 
The Baltimore sportswear company was originally made aware of Ruhle and Plank's alleged relationship last year after e-mails were recovered. Plank was questioned by the Under Armour board regarding the messages and claimed they were "a private matter and that no company funds were spent." The television anchor allegedly advised Plank on how to handle a consumer criticism related to the infamous "Chef" Curry 2 Low in 2016, as well as how to handle the backlash surrounding his support of President Trump in 2017.
"The idea that Mr. Plank uniquely listens to any one individual is absurd," said McCormick.
Reports claim that the company avoided responding to the "Chef Curry" ridicule on social media because Ruhle advised against it. She would discuss the sneakers in the days that followed during a segment on MSNBC. Ruhle was also reportedly vocal in Plank moving forward with his involvement with the Trump administration in 2017 despite various executives fearing the move would alienate certain customers. Plank has since resigned from Trump's manufacturing-advisory council he initially joined.
"Mr. Plank is entirely focused on Under Armour and its success," Under Armour tells Sole Collector.
Article written by Mike DeStefano #SoleCollector