On Wednesday night, students and fans packed Cameron Indoor Stadium to see the latest chapter of the storied Duke vs. UNC rivalry. Tickets were selling for upwards of $2,500 a piece. Even former President Barack Obama was courtside for the game. All of the hubbub was surrounding Duke's freshman phenom Zion Williamson. Unfortunately, the fans did not get a chance to see what they paid for. 
In the first minute of the game, Williamson went down with a knee injury. Most readers have likely seen the video already. Williamson goes to make a cut and his left foot explodes through the side of his Nike PG 2.5—kind of like that scene from Like Mike where Calvin Cambridge shreds through his Blazers. 
While many were obviously concerned with Williamson's health, others also took note of the fact that this shocking turn of events took place in some Nike footwear. Most of the reactions were some playful jokes at the Swoosh's expense. Others, like business analyst Darren Rovell, suggested that this would actually impact Nike's stock performance. 
Rovell doubled down on his "Zion-gate" conspiracy this morning by tweeting out that Nike's stock had dipped about 1 percent in the first 10 minutes of trading. 
Industry analyst Matt Powell believes that the notion that Nike's business will suffer significantly from the incident is a fallacy. "I do not see this incident having a material impact on Nike's business. Embarrassing for sure," Powell told Sole Collector. 
It will be interesting to see the ripple effect of this coupled with recent problems with the Adapt BB in the same week, but do not expect it to carry nearly as much weight in the grand scheme of things as some people are assuming. The brand has since made a statement regarding the incident in Durham, North Carolina last night. 
"We are obviously concerned and want to wish Zion a speedy recovery," Nike said in a statement. "The quality and performance of our products are of utmost importance. While this is an isolated occurrence, we are working to identify the issue."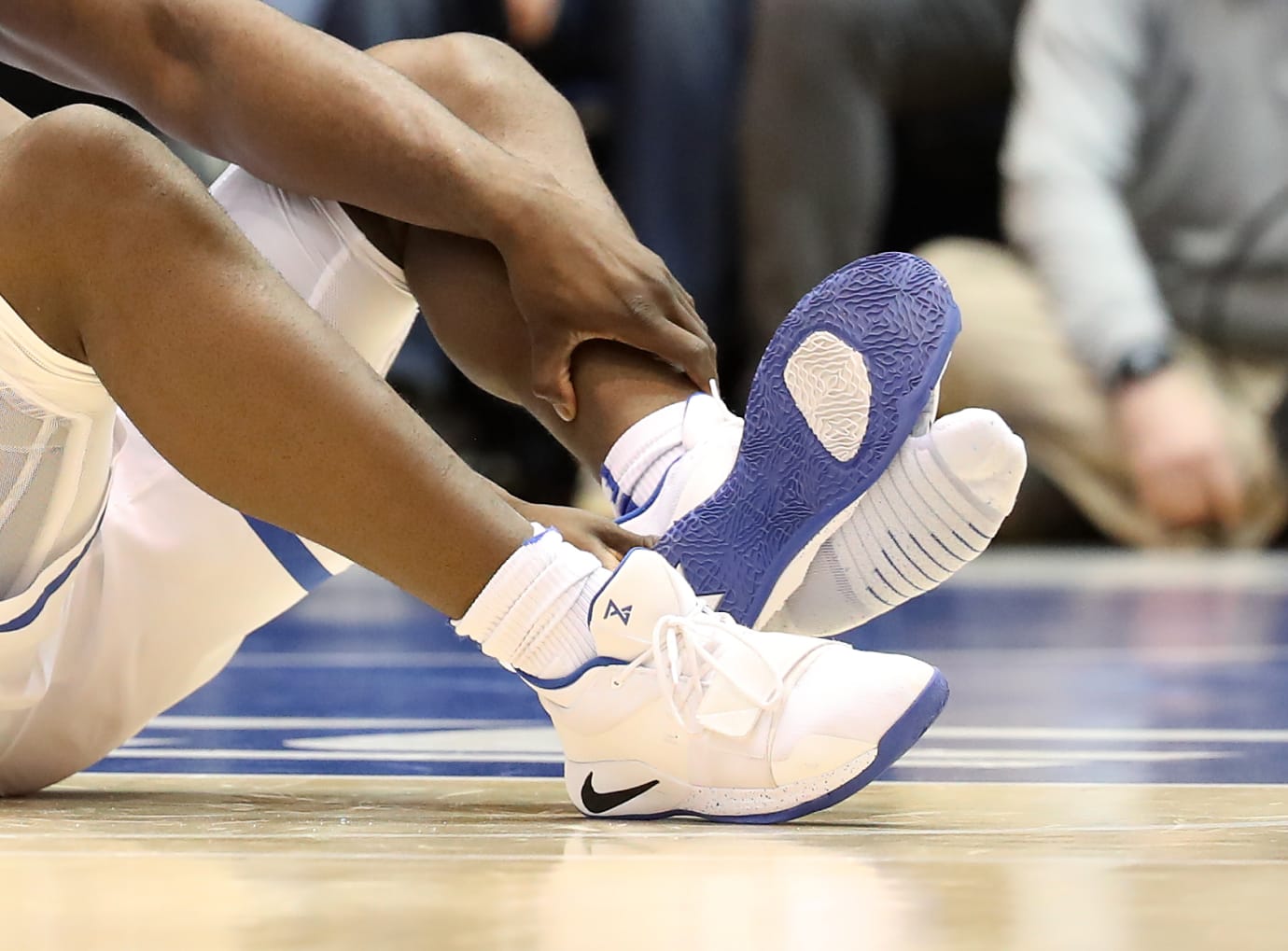 Article written by Mike DeStefano #SoleCollector