The hardest sneaker to get over in the next few days isn't going to be the most hyped release over Memorial Day Weekend, rather it's going to be a pair of Air Jordan 1s that you can only buy if you pass a six-question Scantron test. The "SP Gina" Air Jordan 1 is a shoe that's modeled after Gina, a notable customer at Shoe Palace and local teacher in the Bay Area. To honor her, and make the release a little more fun, the retailer, along with Jordan Brand, has added scholarly cues to the sneakers and release protocol.
You have to know a little bit of knowledge if you want to get the sneakers. There's always been a perception in sneaker culture that people should know about footwear if they want to call themselves a "sneakerhead." They don't need to know every historical tidbit about the shoes, but they should know a thing or two. There are also people think that's overrated and if you like a shoe, you should be able to wear it and buy it.
"I worked on that project and did it a little bit different. Everybody's used to bots, and everyone's used to lining up and pushing to the front. Let's take the time to take these six questions, do a Scantron, and go back to analog," says former Jordan Brand designer Frank Cooke. "I was born in the sweet spot. I got to see fucking with a VCR versus on-demand. I think we should take sneakers back to analog. Let's sit down and do the shit that we're used to. More of a release, more human interaction, more sharing of the stories, and not just have it like an activation."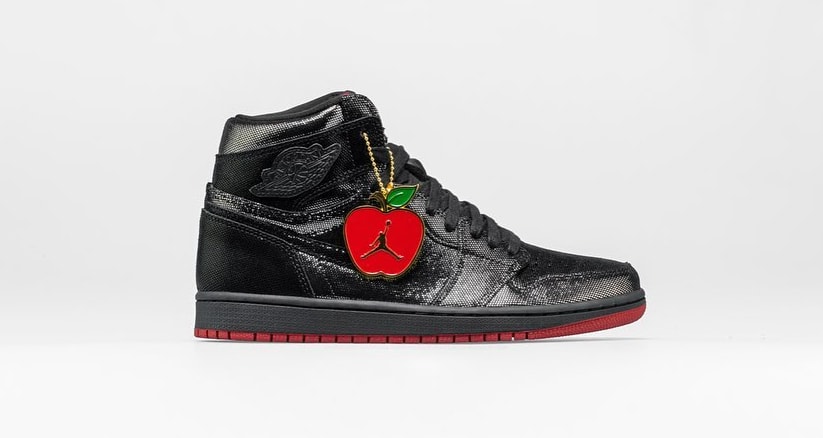 This wasn't the first time that Cooke has added a historical lens to a sneaker project he worked on. For the "Satin Royal" Air Jordan 1 release in 2017, the sneakers only dropped at Walter's in Atlanta and Active Athlete in Houston, two old school mom and pops stores that carried the original shoes back in the day.
"There's an activation every week or every weekend on every shoe. Don't use it as marketing, use it as a tool to actually have an experience," says Cooke. "I feel like we're having a bunch of panel talks — it's good that people get to learn the business; they get to experience what that side is — but as far as sneaker releases, I think [we need to] bring back experiences, bring back having a story to tell. Like, 'Hey man, I went and took this test twice. I aced it the first time.' That's building the narrative, man."
Cooke goes on to say, "I think you [have to know your sneaker history], though. I think you do need to know the background of it. Sometimes, the materials can carry a shoe over. It's always good to know the backstory of what you buy."
The reason Cooke wanted to add this level to the sneaker is that he views himself as the consumer who wants to know the backstory, he wants to dig deeper and learn something in the process. "And that's the kind of consumer that I am. I'm not just going to jump into wearing something without knowing where it came from, who made it, what's the idea behind it. That's why I rock them like they're treasures. I need to know the background before I'm on it."
Article written by Matt Welty #SoleCollector