For this year's celebratory 'BETRUE' footwear and apparel collection, Nike is paying homage to Gilbert Baker, a political activist and designer who created the original Pride Flag.
In 1978, Baker hand dyed and sewed two eight-color striped flags to create what he hoped would be a uniting symbol for gay, lesbian and transgender people. It would go on to be become a staple of San Francisco's Pride Parade a year later, with Baker asked to produced 400 handmade pieces. However, because the company helping Baker manufacture the flags did not have enough pink fabric to meet demands, the color was dropped, along with turquoise to make it an even split. Thus, the six-color version of the flag has stood as the ultimate symbol of unity among the LGBTQIA+ community for the past 40 years.
Celebrating Baker's legacy and impact on LGBTQIA+ rights, Nike has teamed up with the Gilbert Baker Estate to collaborate on the 2019 'BETRUE' Collection. For the first time, pieces in the collection will feature Baker's original eight-color flag as part of a reworked logo, along with other personalized details and Pride symbols.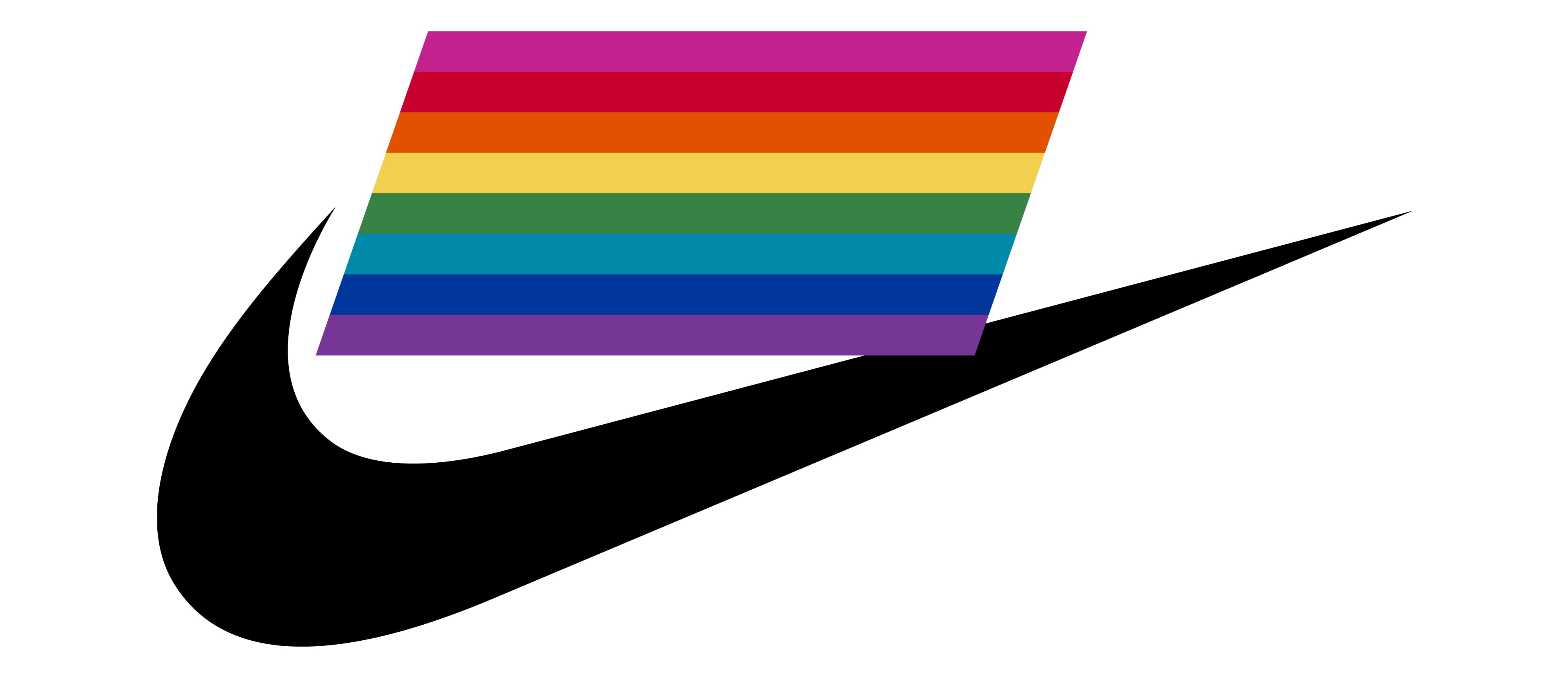 The 2019 'BETRUE' Collection consists of five pairs of sneakers, each lined by a pink left insole with Baker's signature and a rainbow-paneled right insole bearing the meaning of each color. Sneakers such as the Air Max 90 and Air Tailwind have been treated to layered rainbow details that mimic Baker's hand-sewn flags. The Tailwind, which launched the same year Baker's flag debuted, features a deconstructed mesh upper that plays off a crop top.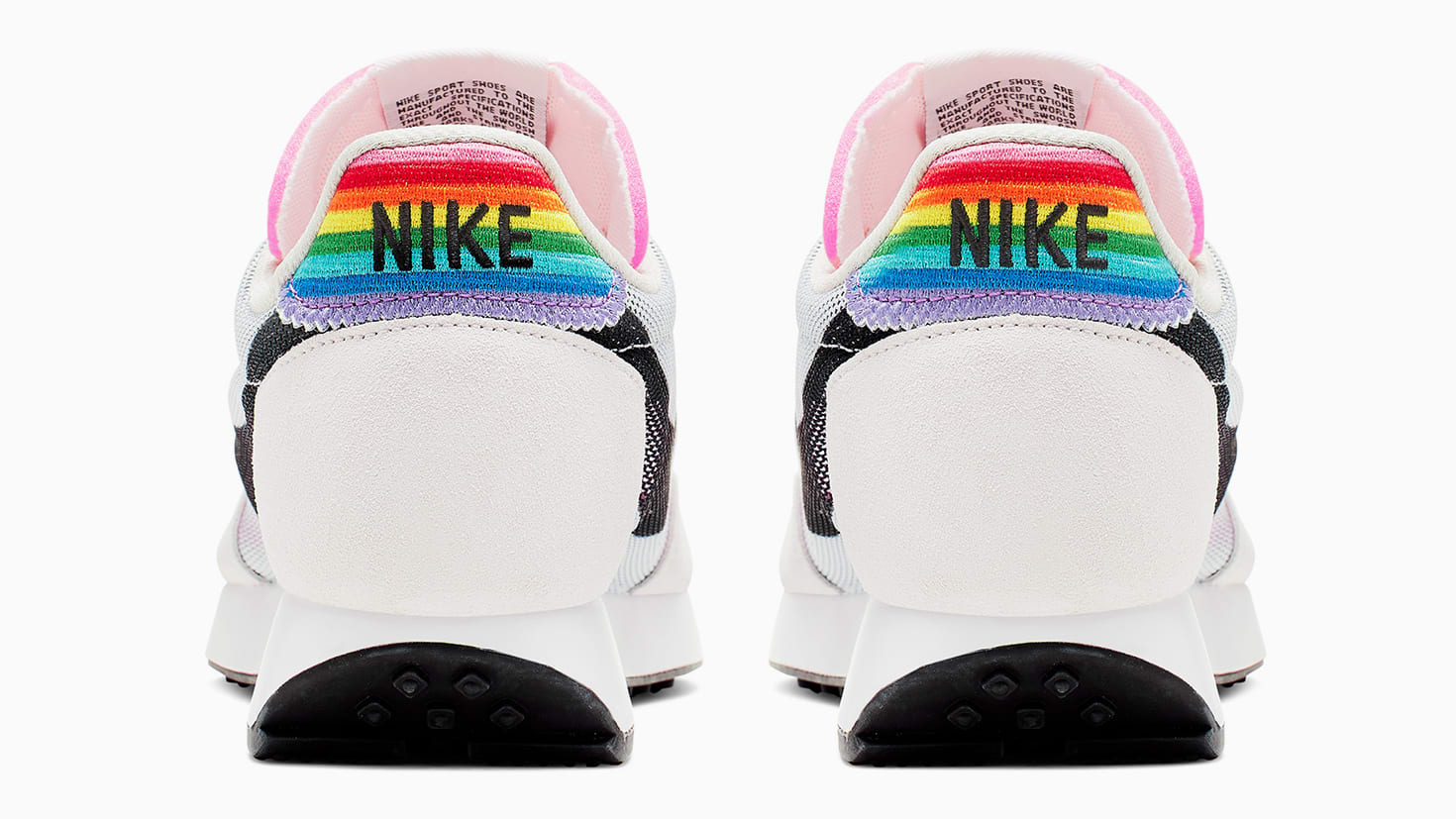 Apparel and accessory options include a variety of Pride Flag t-shirts and tank tops, jackets, socks and a unisex shoulder bag. One of the details present on some of the apparel and the Zoom VaporFly NEXT% is the application of glitter, which Baker was known to be covered in.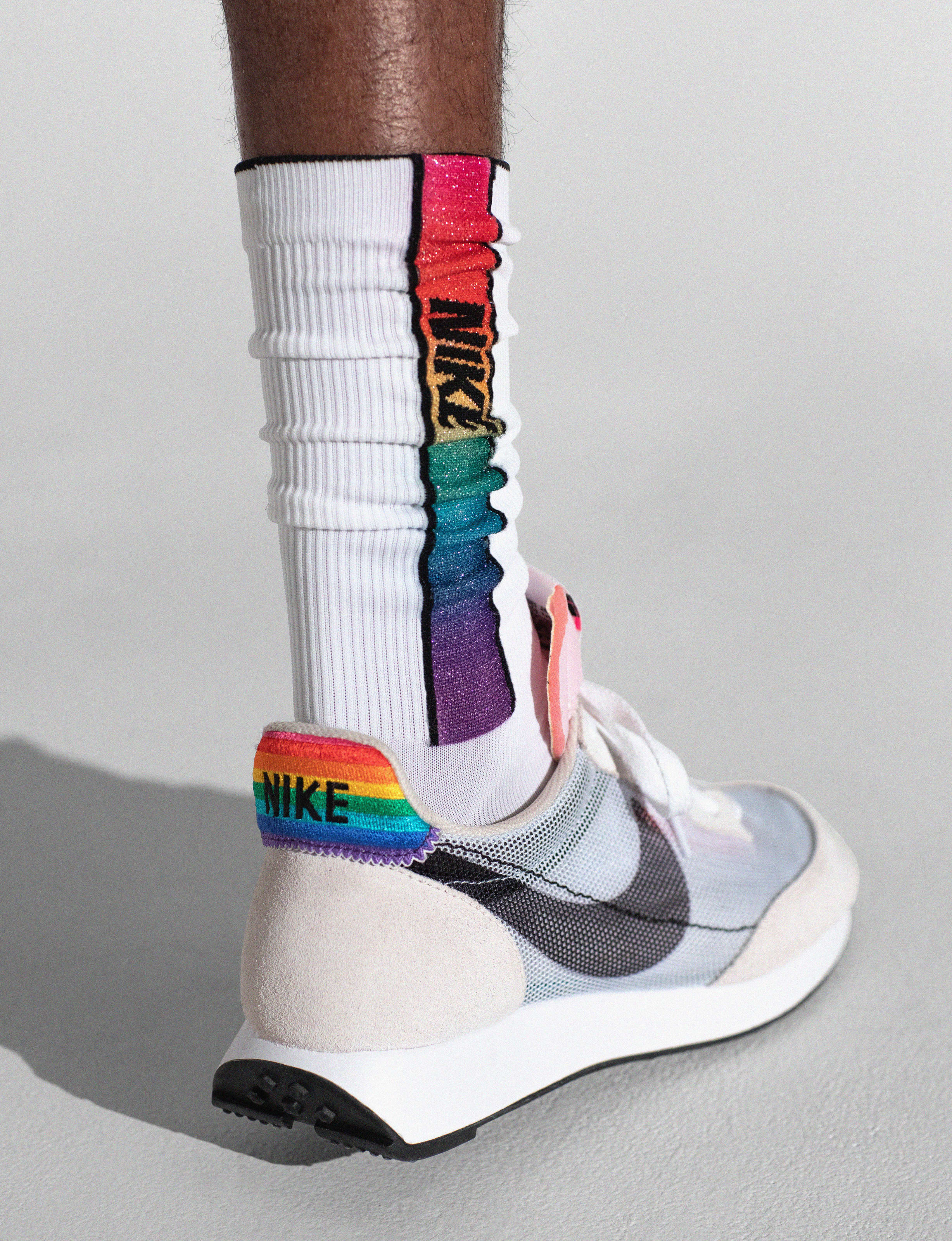 The 2019 'BETRUE' Collection will release at select retailers globally on June 1 and on June 8 in North America on nike.com, SNKRS and at select Nike stores.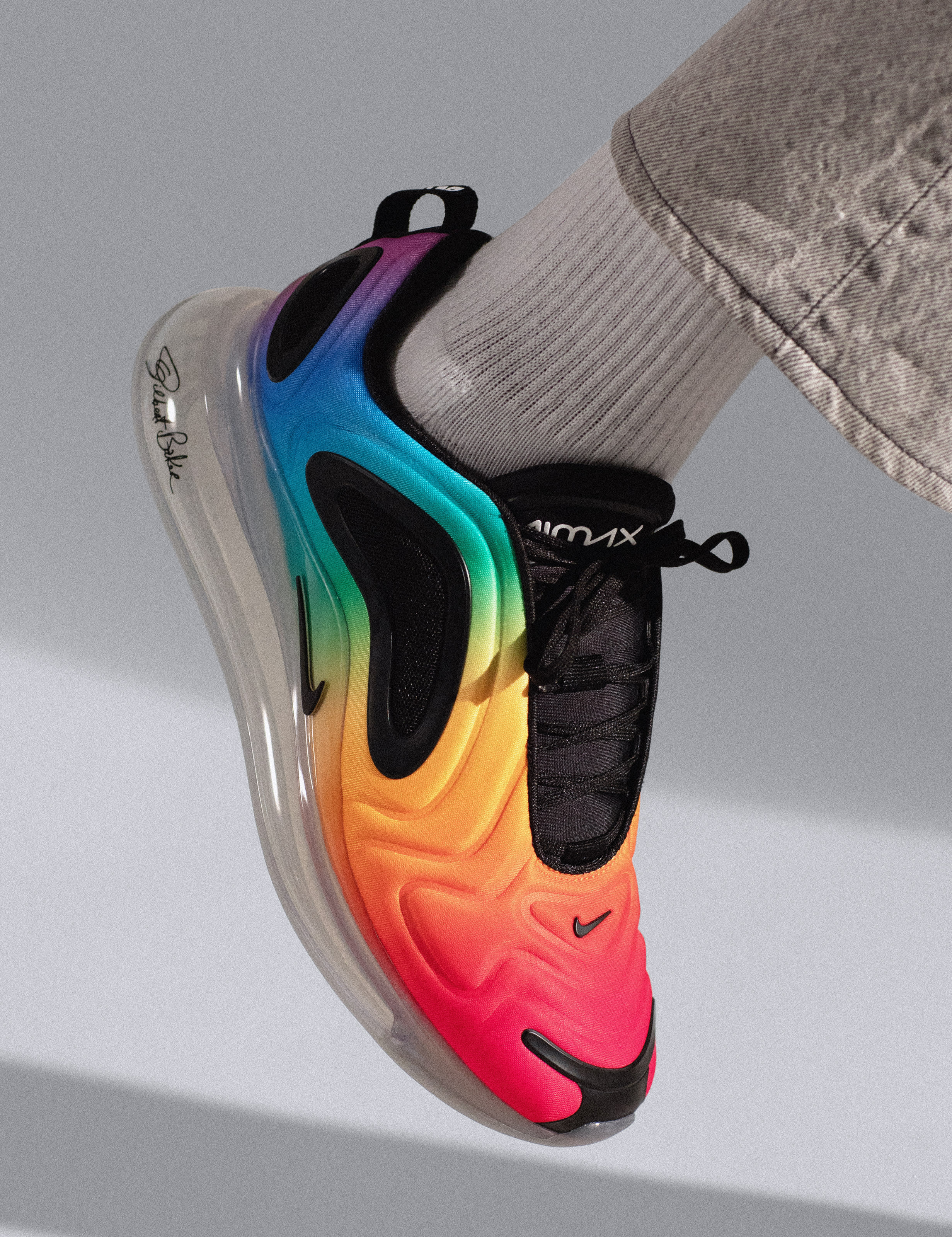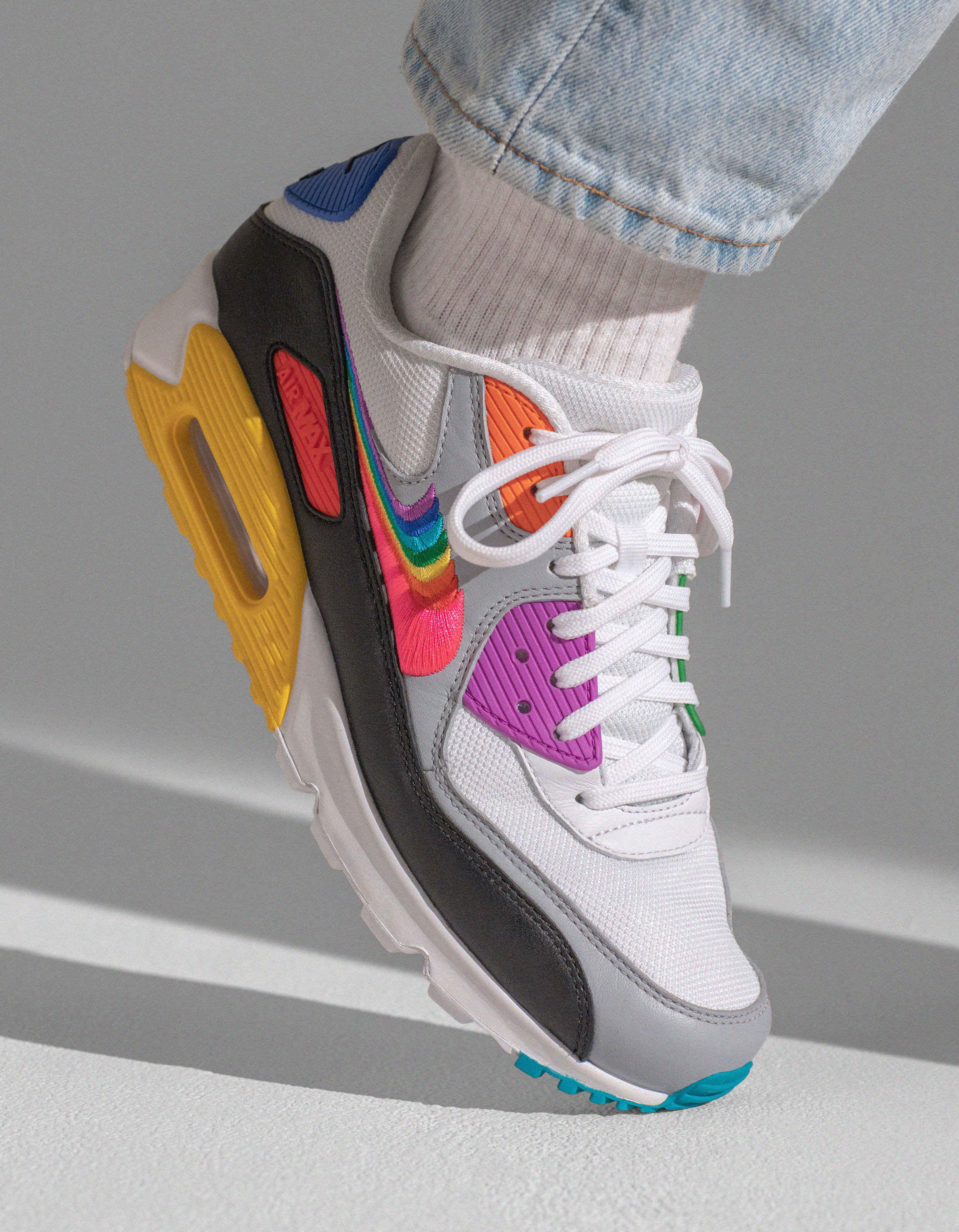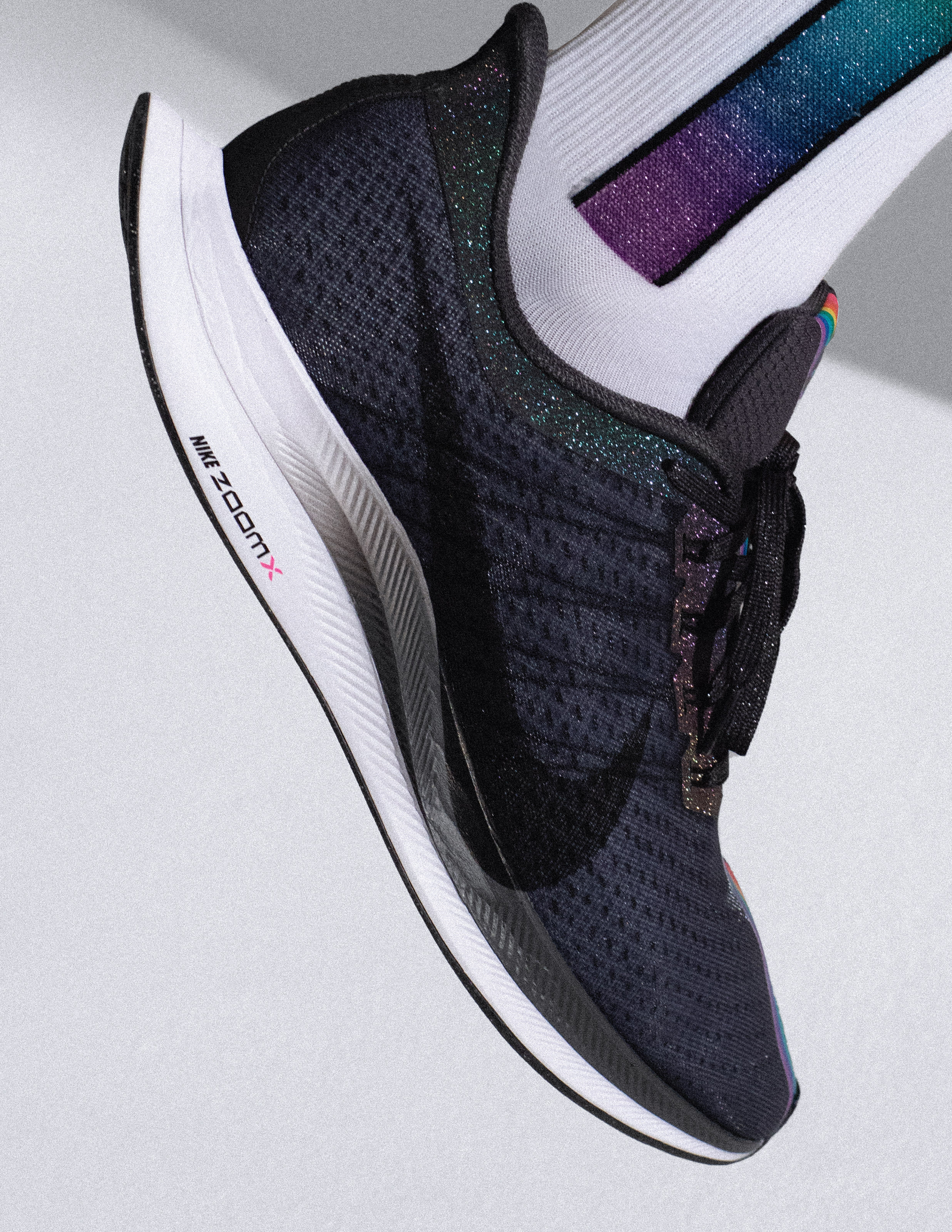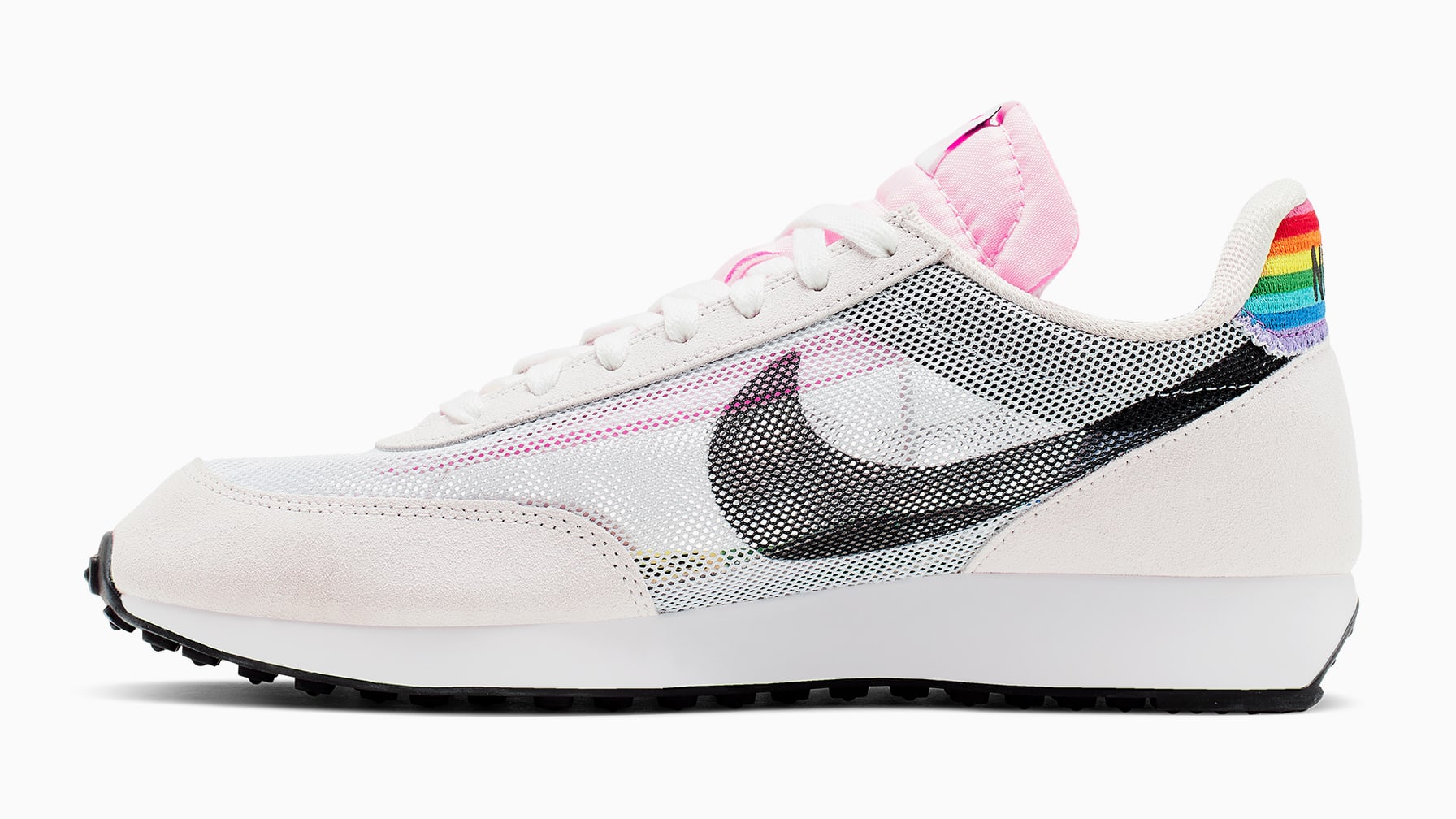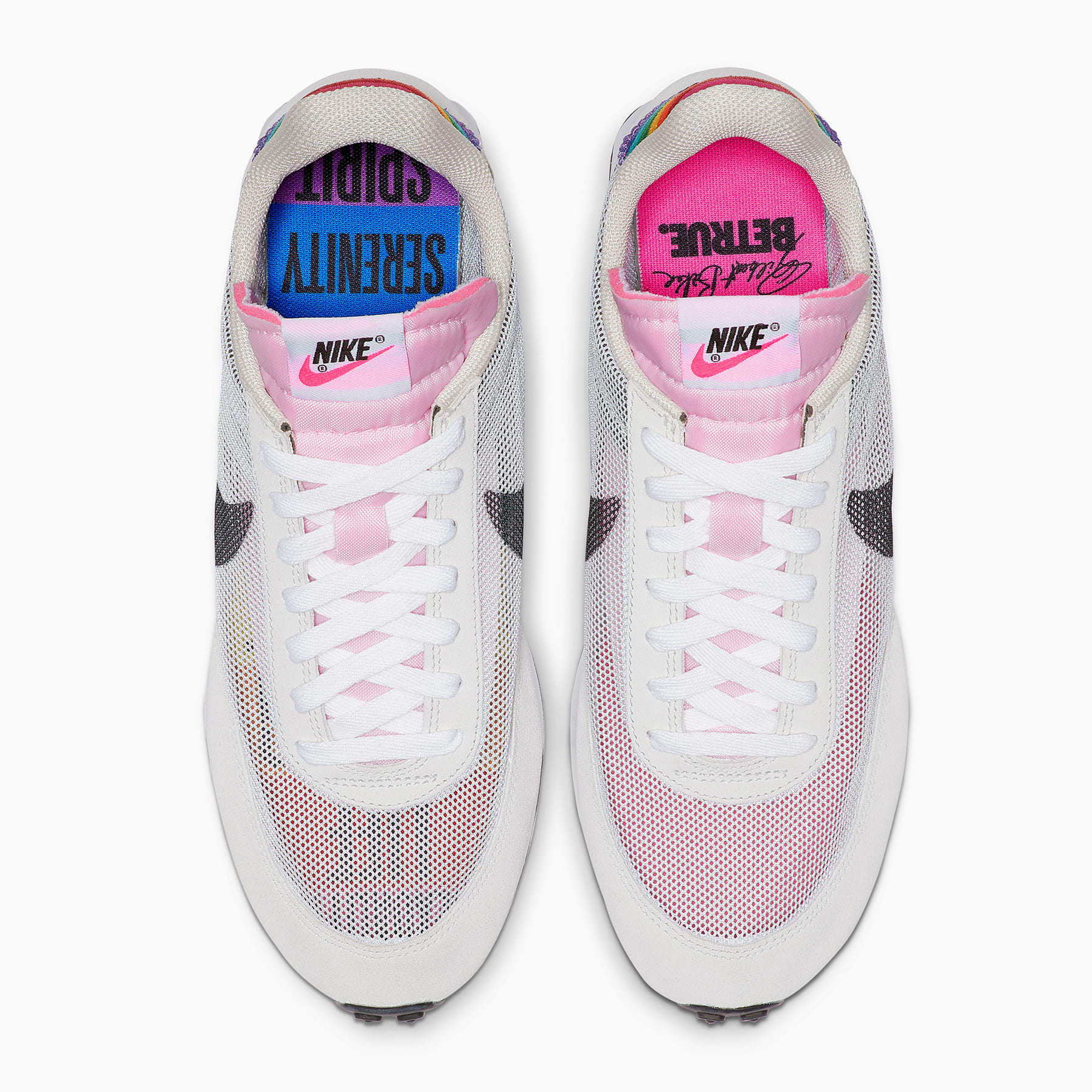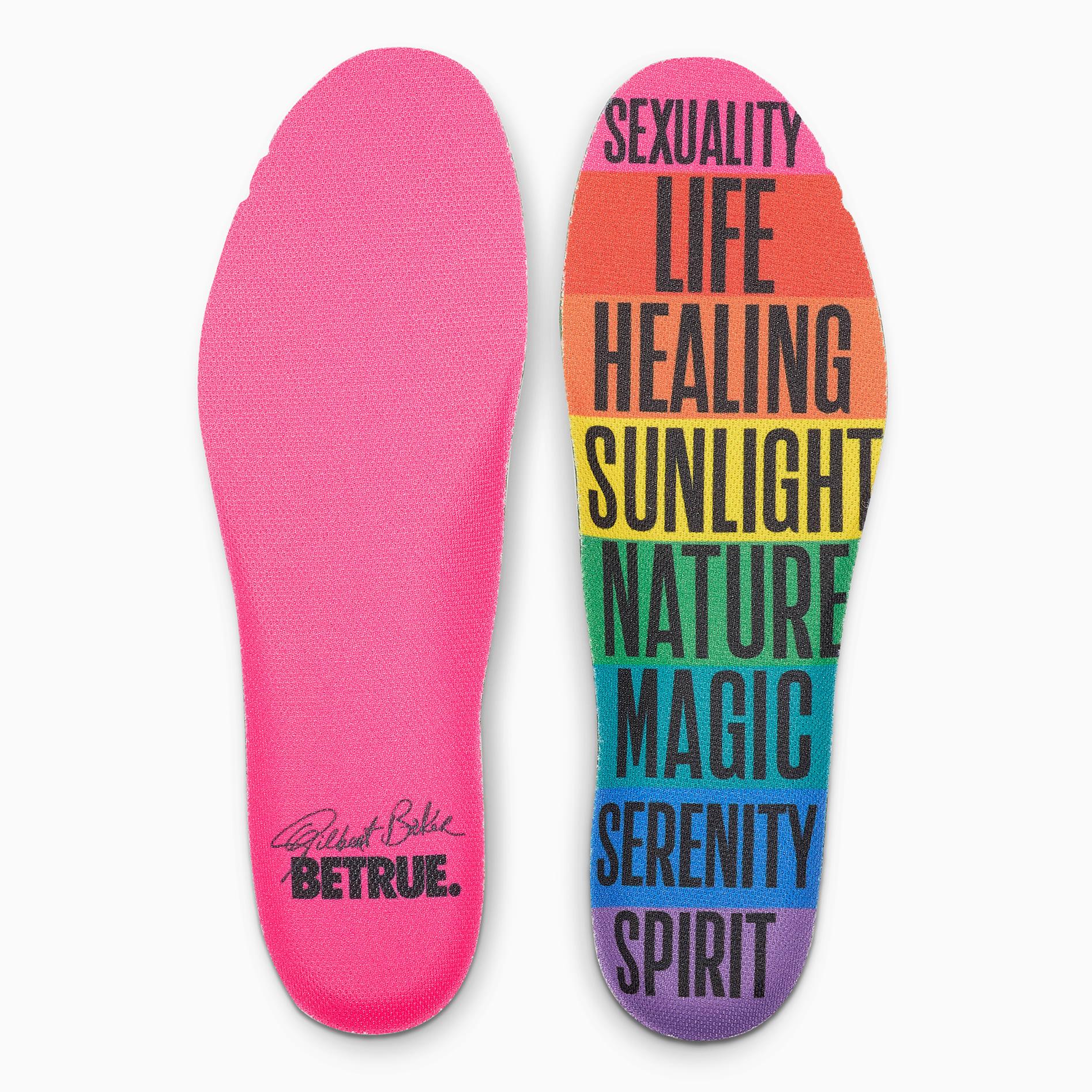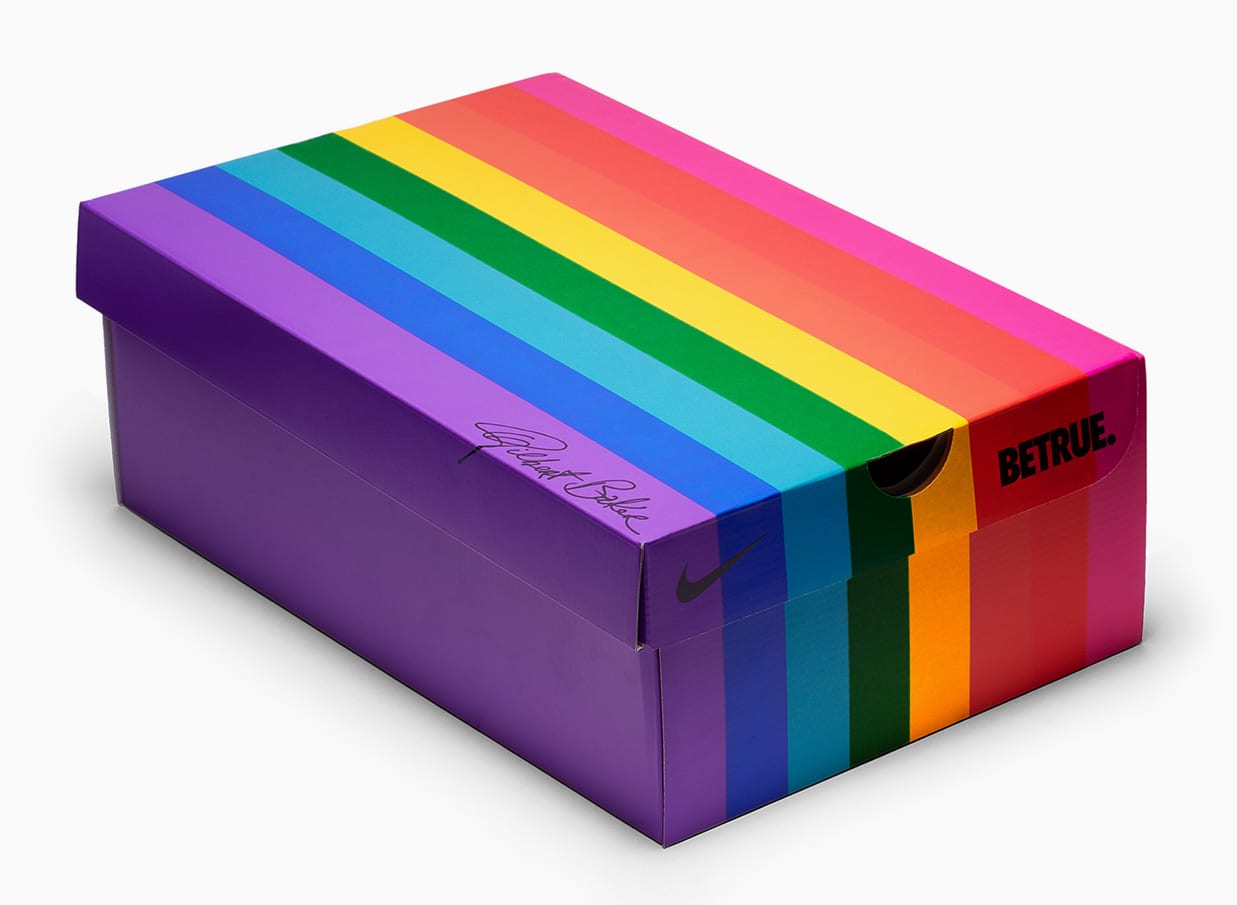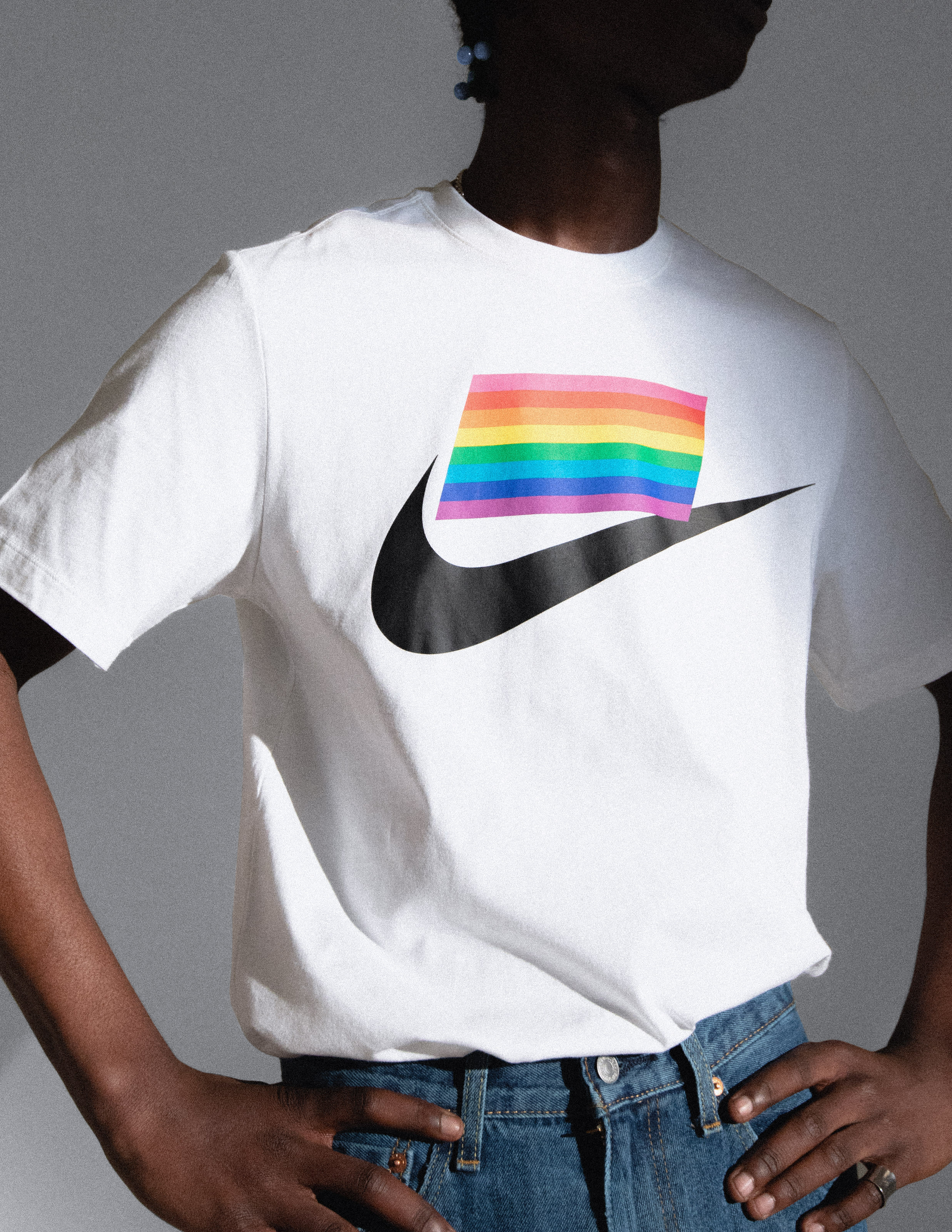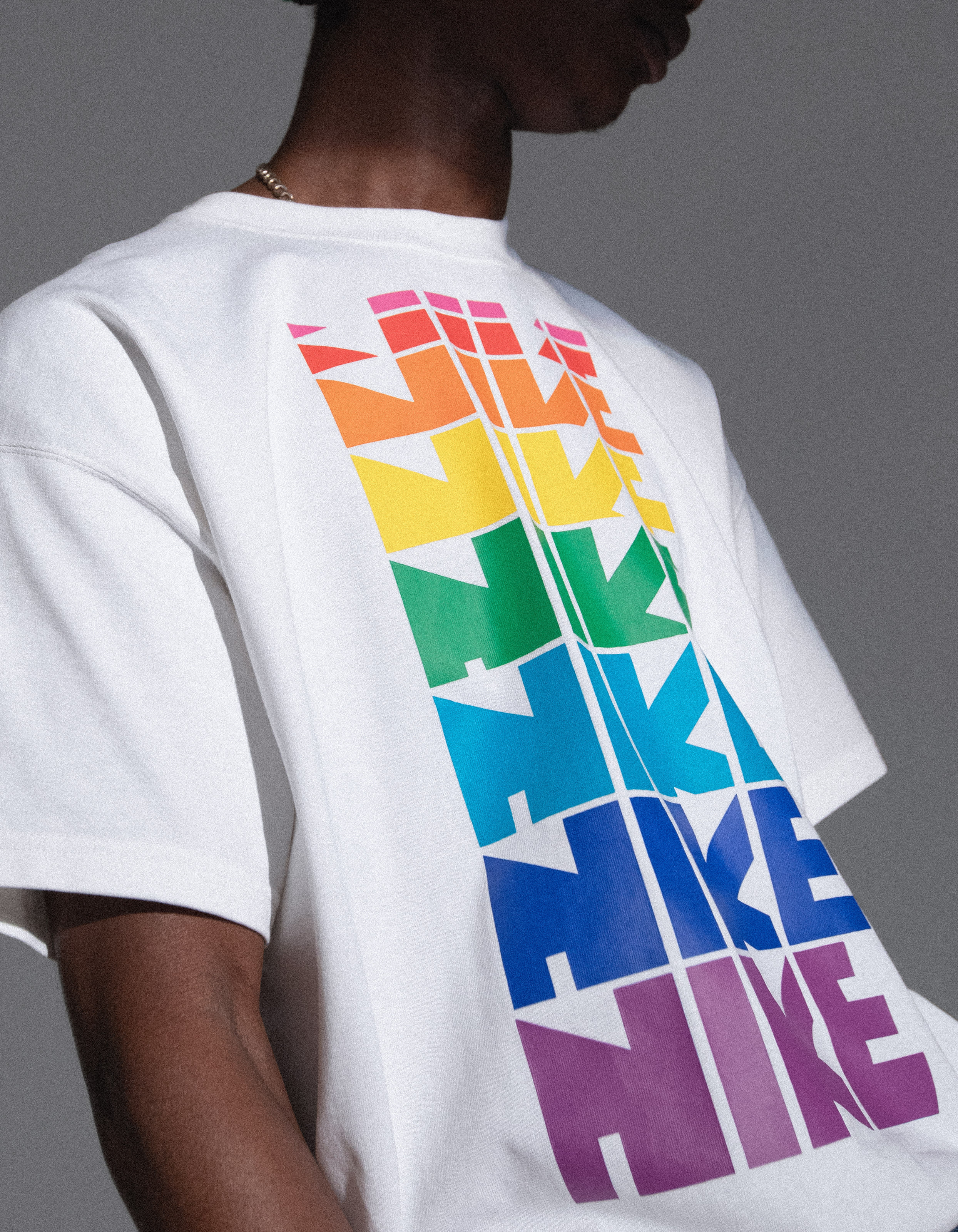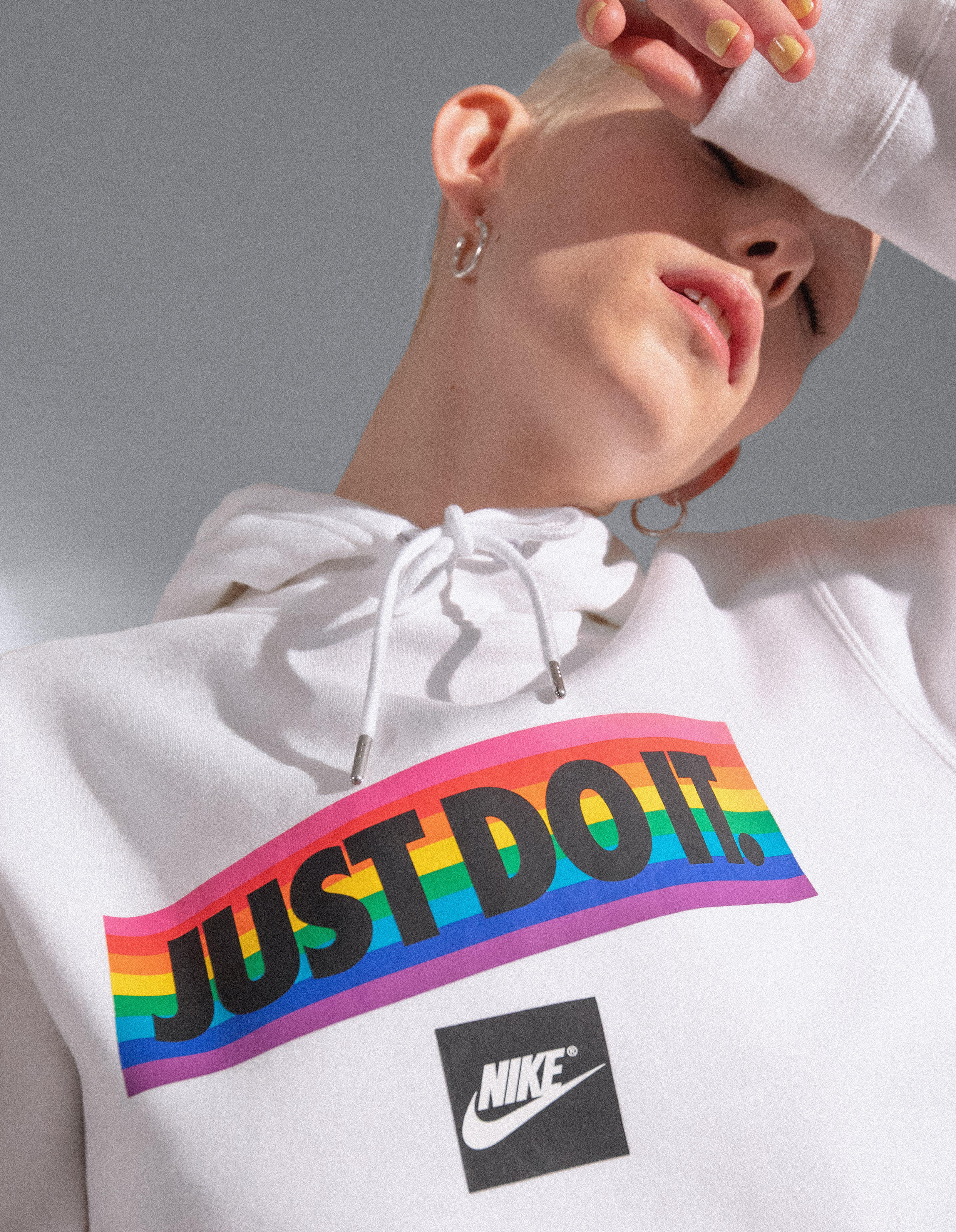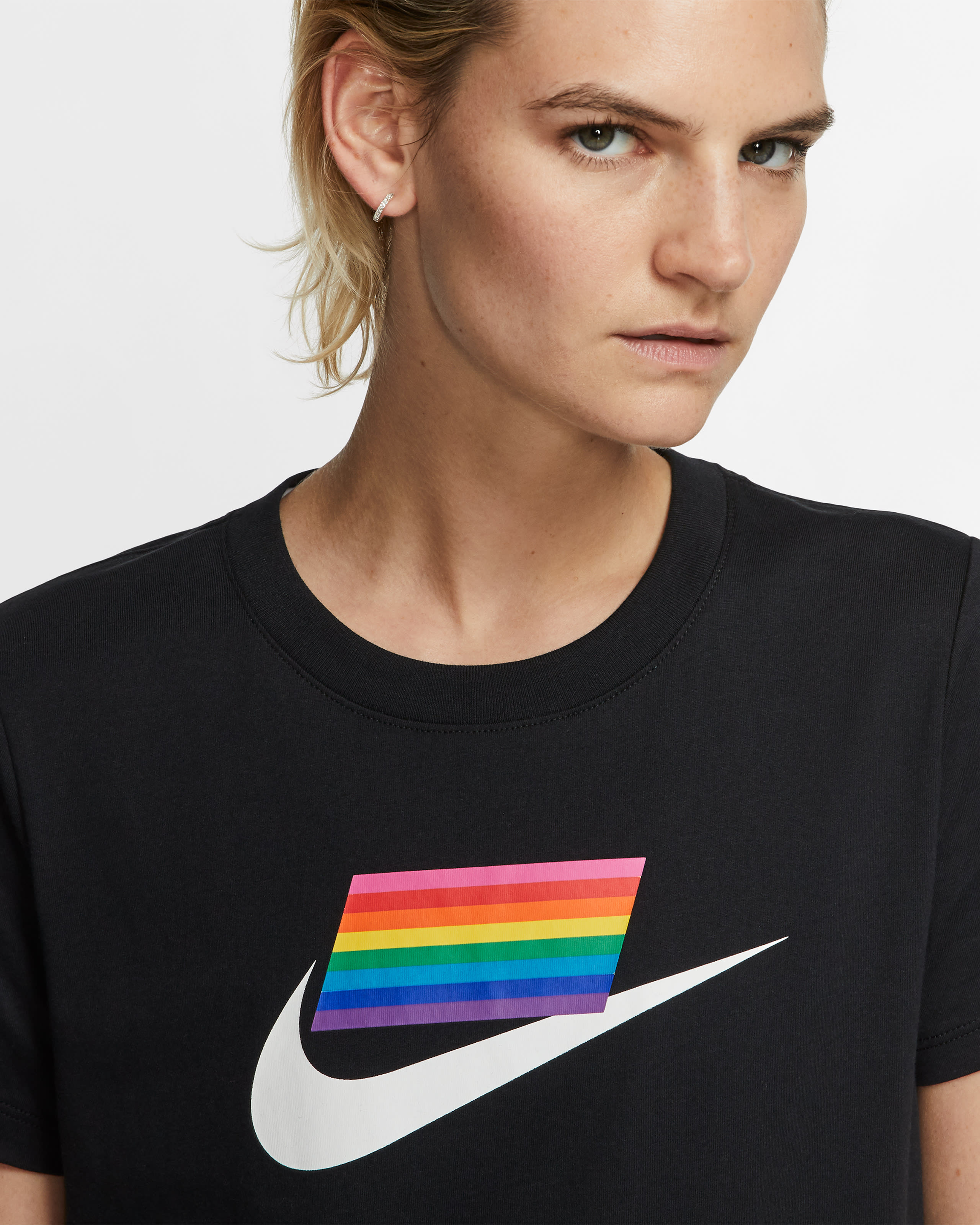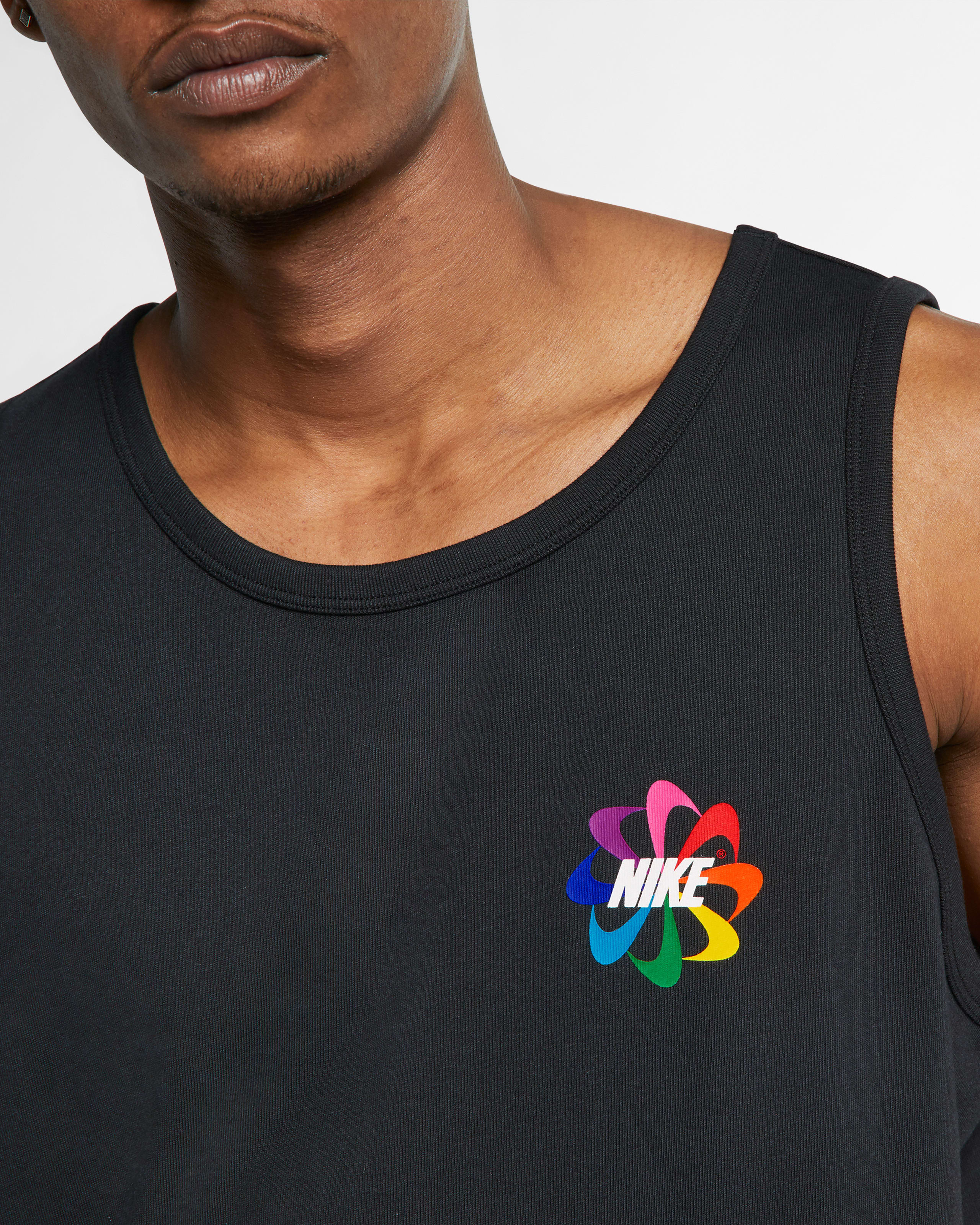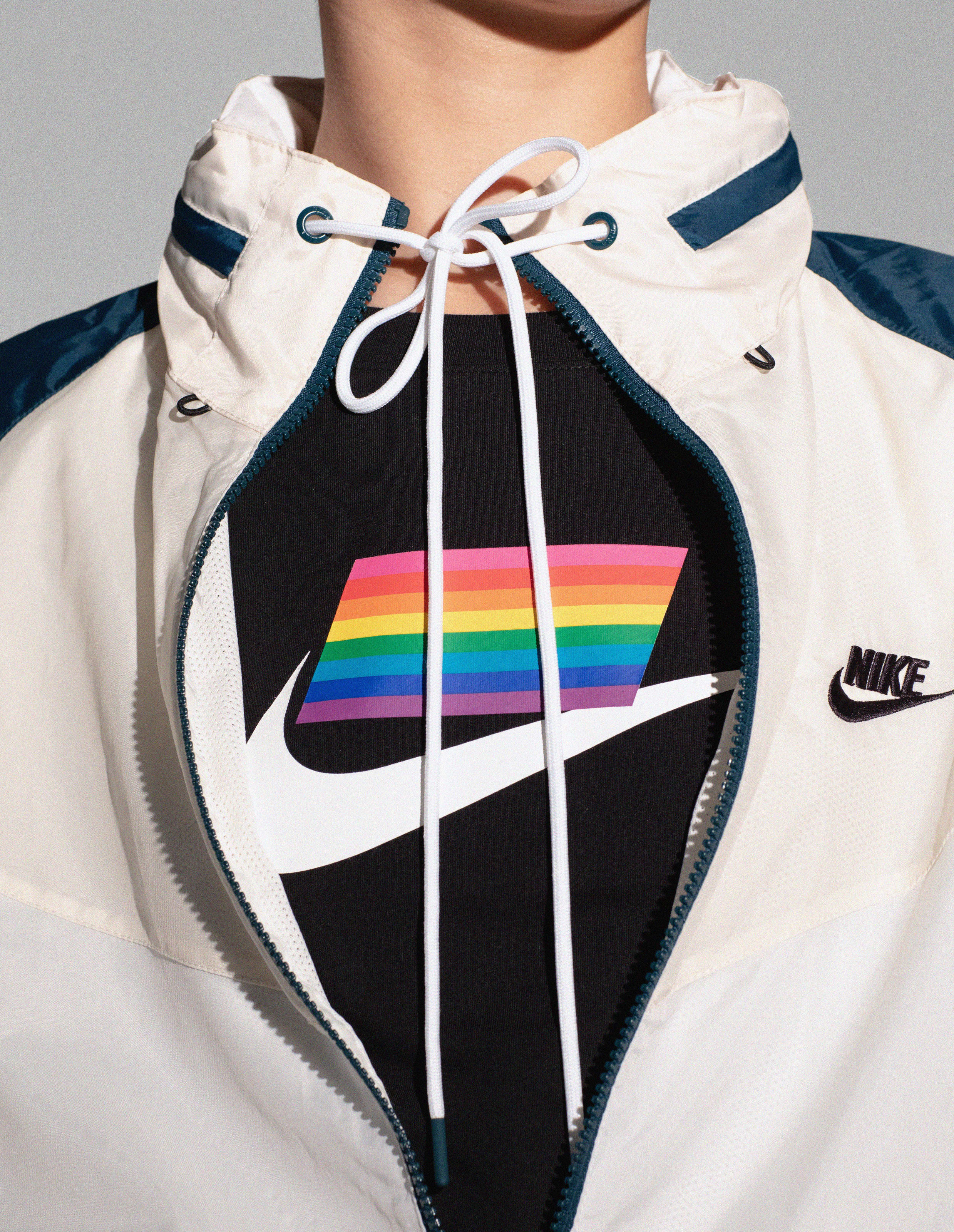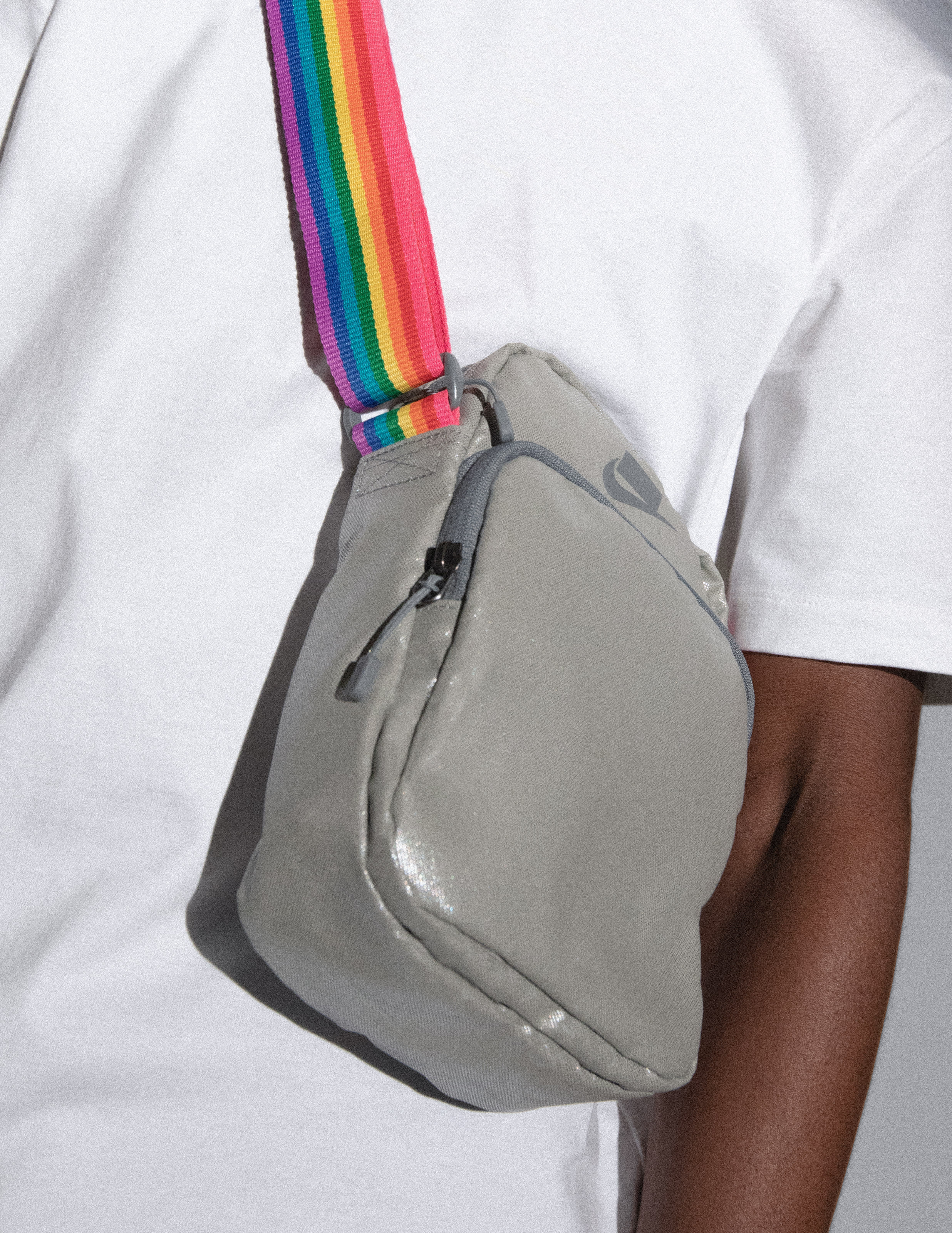 Article written by Brandon Richard #SoleCollector