Earlier today, we learned that the highly anticipated release of Virgil Abloh's Louis Vuitton x Nike Air Force 1 Low will kick off next week via an exclusive auction at Sotheby's. The renowned auction house confirmed that only 200 pairs of the debut makeup (pictured) will be available through its auction.
According to the description of the Sotheby's listings, the rarest sizes for this exclusive colorway are 5, 5.5, 16, 17, and 18, with only one pair of each will be produced. The size that will have the most amount of pairs produced is an 8, with 28 pairs available.
This exclusive colorway of the Louis Vuitton x Nike Air Force 1 features a premium leather upper donning a combination of the fashion label's iconic Monogram and Damier patterns. The sneakers will come packaged in an orange Louis Vuitton pilot case that will be available exclusively in this auction.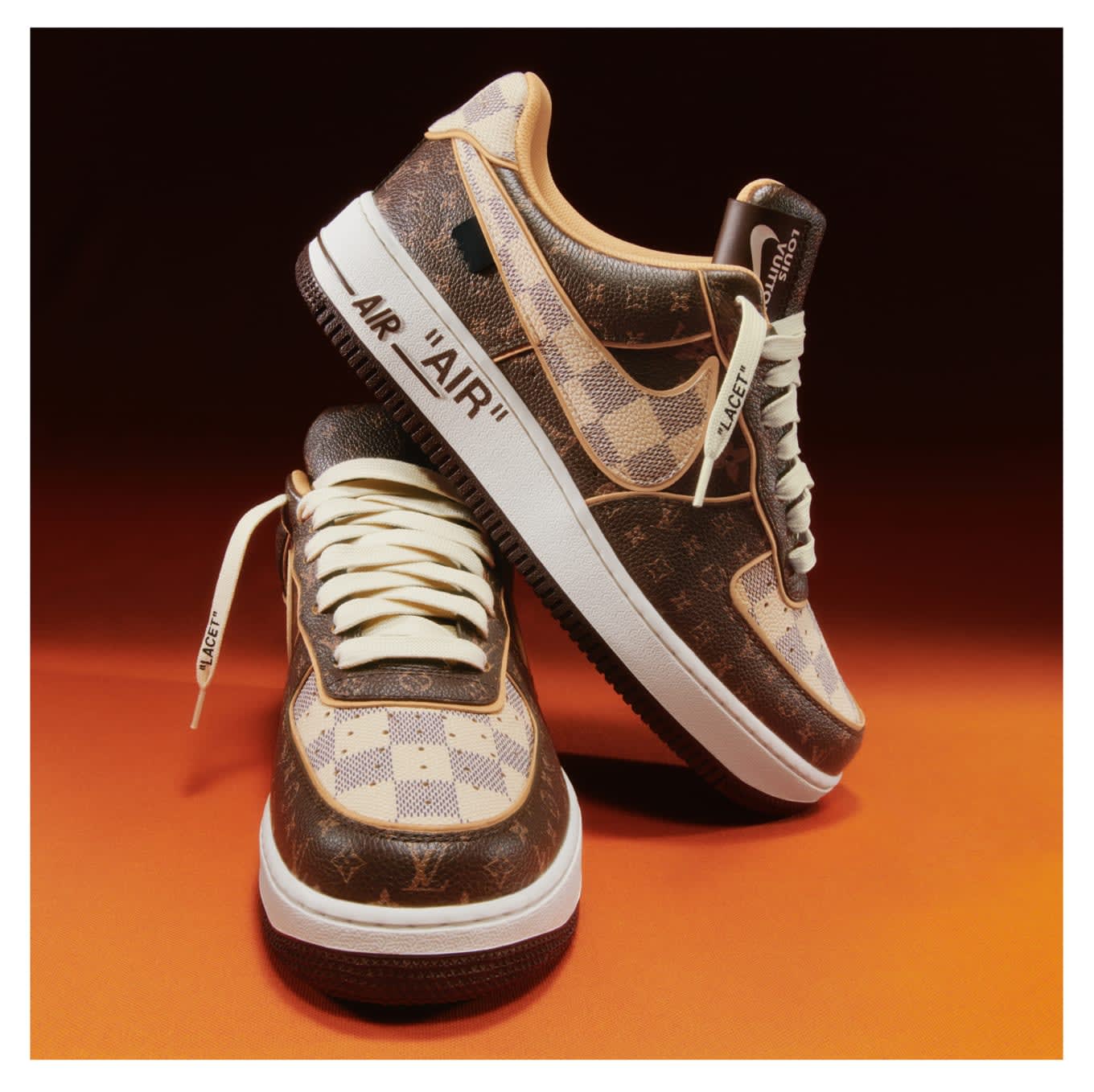 Proceeds from the sales will benefit the Virgil Abloh "Post-Modern" Scholarship Fund in support of Black fashion students. Sotheby's estimates that each of the pairs from this auction to fetch between $5,000 to $15,000. According to the listing, the sneakers are being manufactured coinciding with the auction and will ship in the first half of 2022, but the timing is subject to change.
Bidding for this limited Louis Vuitton x Nike Air Force 1 Low colorway will kick off on Jan. 26 at 9 a.m. ET and conclude on Feb. 8. The starting price is $2,000.
Read on for a complete breakdown of the exclusivity for each size, from most pairs produced to least, of this Louis Vuitton x Nike Air Force 1.
Size 5: 1 Pair

Size 5.5: 1 Pair

Size 16: 1 Pair

Size 17: 1 Pair

Size 18: 1 Pair

Size 15: 2 Pairs 

Size 14: 2 Pairs 

Size 13: 3 Pairs 

Size 10.5: 3 Pairs 

Size 12: 5 Pairs 

Size 6: 7 Pairs

Size 6.5: 9 Pairs

Size 11: 9 Pairs

Size 10: 16 Pairs

Size 9.5: 16 Pairs

Size 7: 20 Pairs 

Size 7.5: 22 Pairs 

Size 8.5: 25 Pairs 

Size 9: 26 Pairs

Size 8: 28 Pairs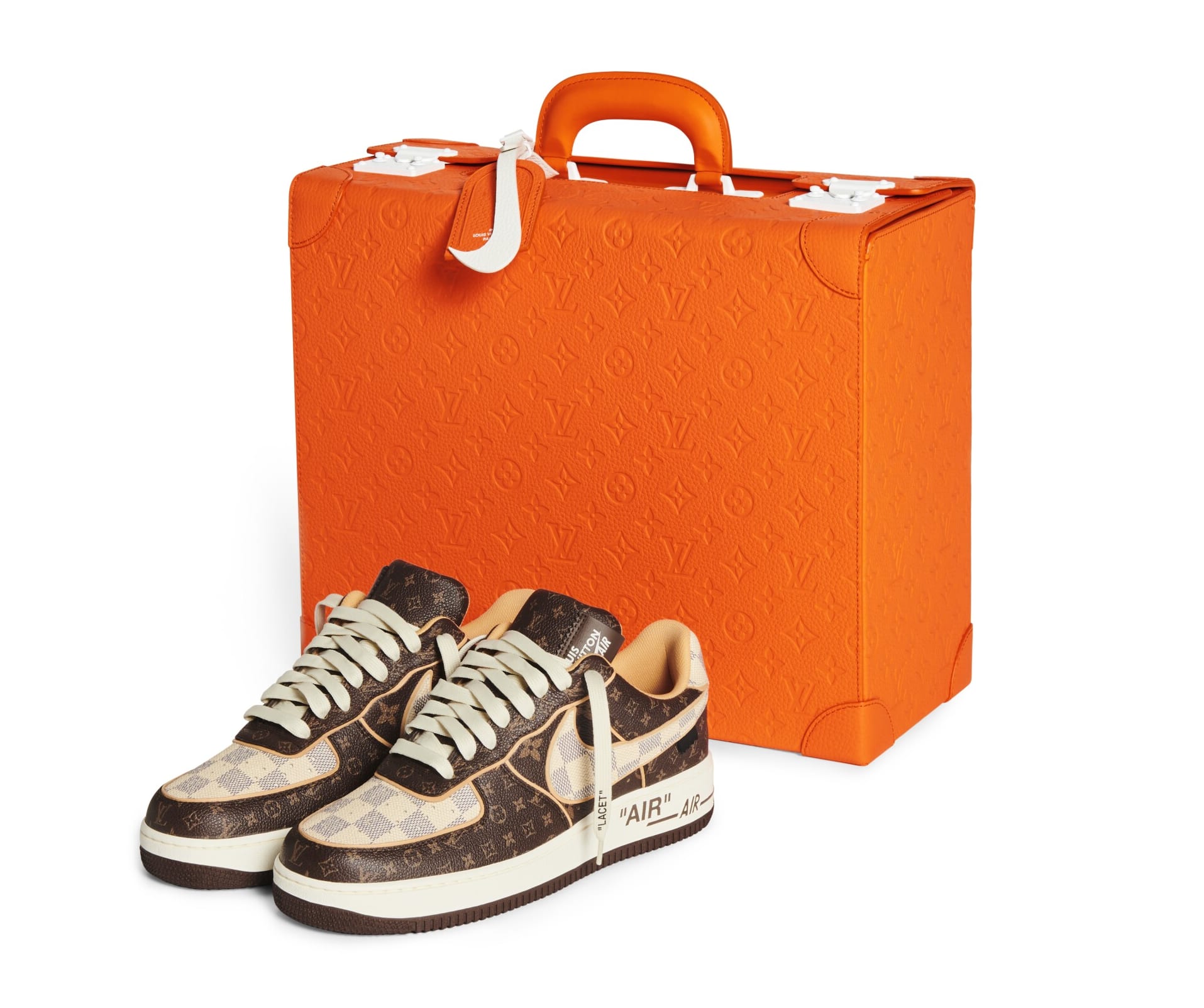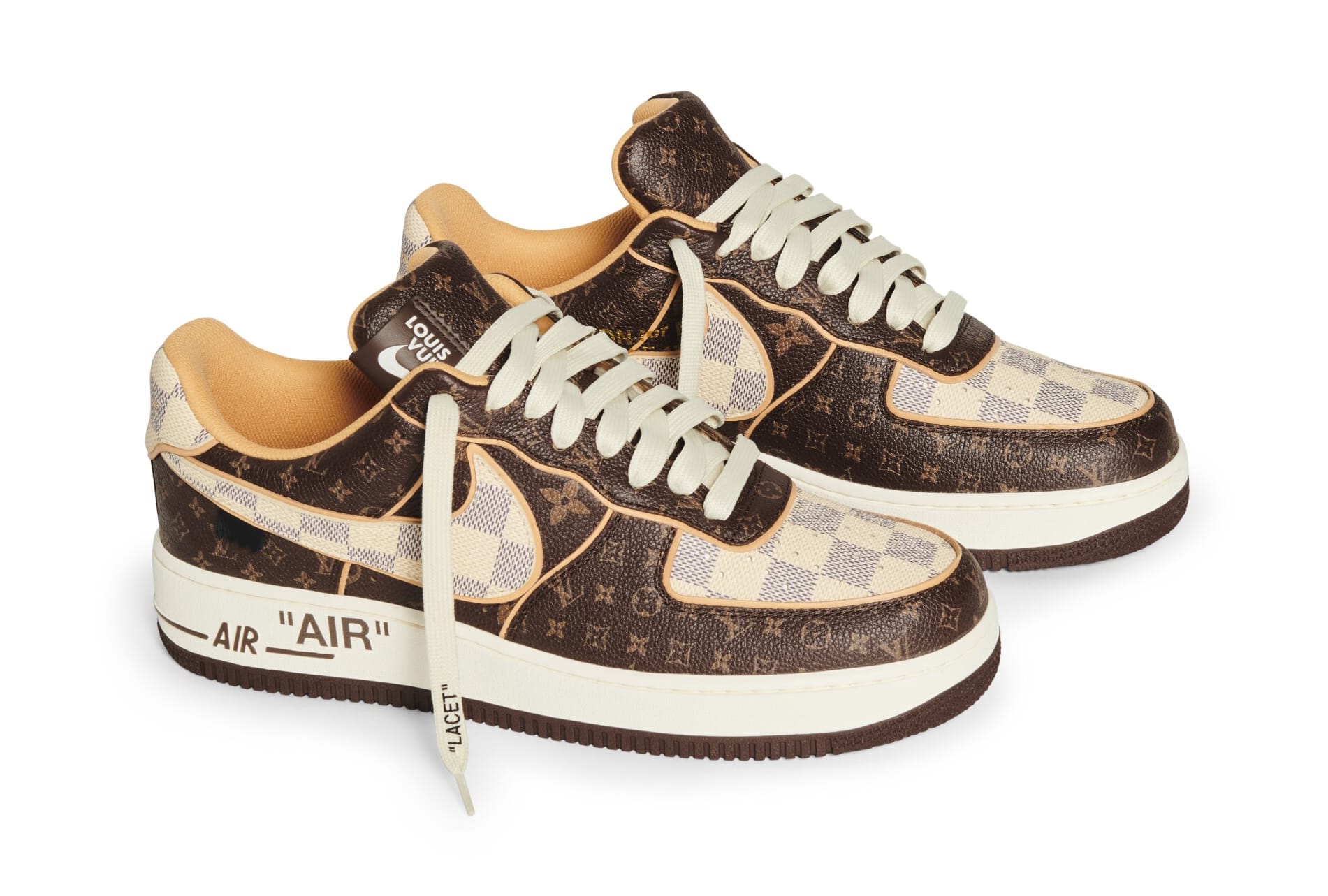 Article written by Victor Deng #SoleCollector