Over the past few years, Studio Hagel has pushed boundaries with its experimental sneaker designs. But now, the Amsterdam-based studio is releasing its own shoe under its own brand, Hagel.
Pictured here is the Hagel Shroud sneaker in the inaugural "Mango" colorway that's dropping later this month. The shoe features a premium orange Ecco leather upper, with the midfoot shroud being the standout design element of the model. According to the brand, it uses the tongue tags to reflect on the shoe's design process, as the left pair shows an image of a car hood and the right shoe reveals how the brand transformed it into the final design of the shoe. The sneakers will also come with a puff bag.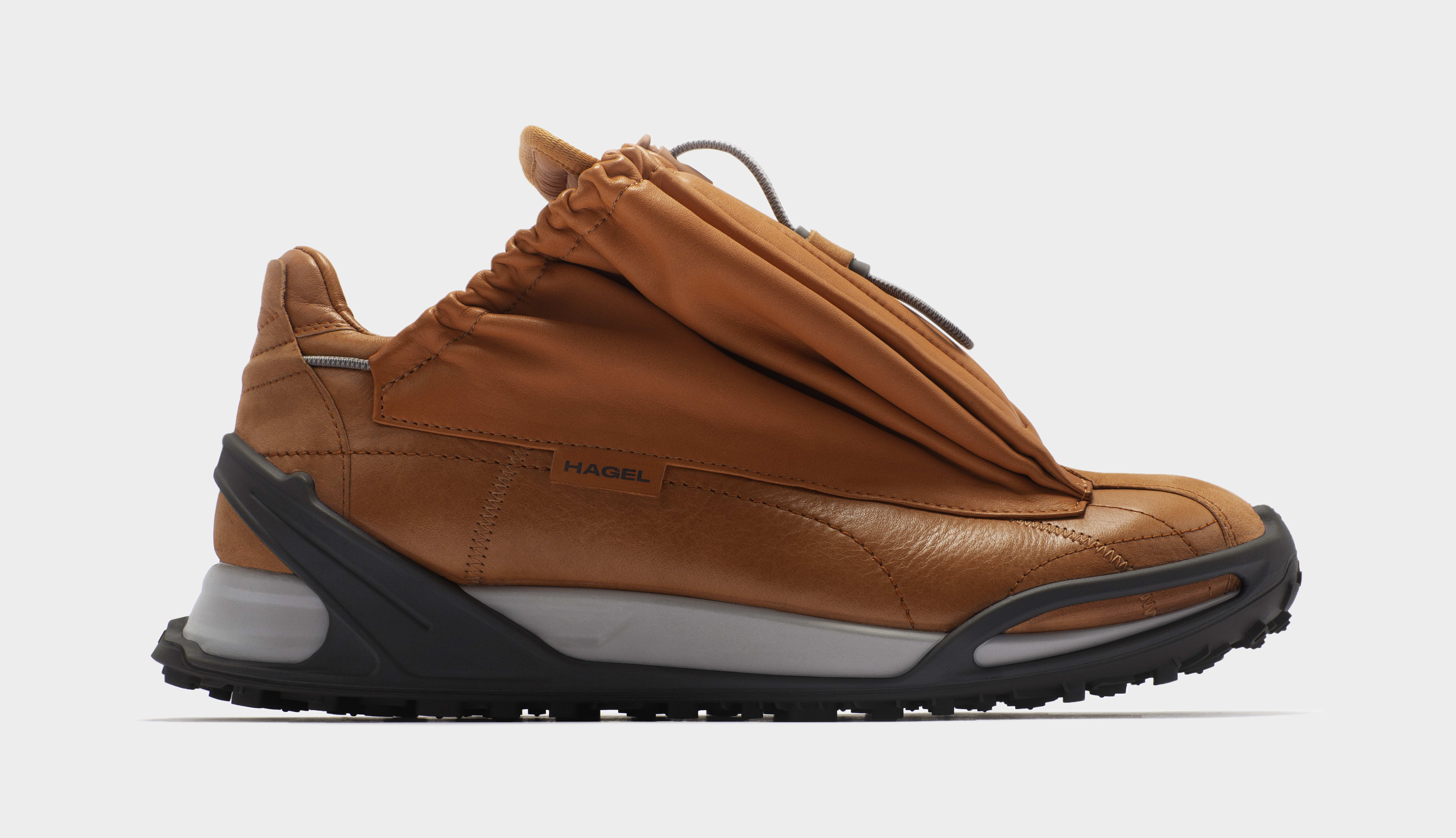 "Hagel represents the purest designs from our studio," Studio Hagel founder Mathieu Hagelaars said. "With Hagel, we have complete freedom in the creative process—it's a playground where we can do whatever we want."
This "Mango" Hagel Shroud sneaker will be released exclusively at Hagelhagel.com on Feb. 21 for 450 euros, which converts to roughly $515.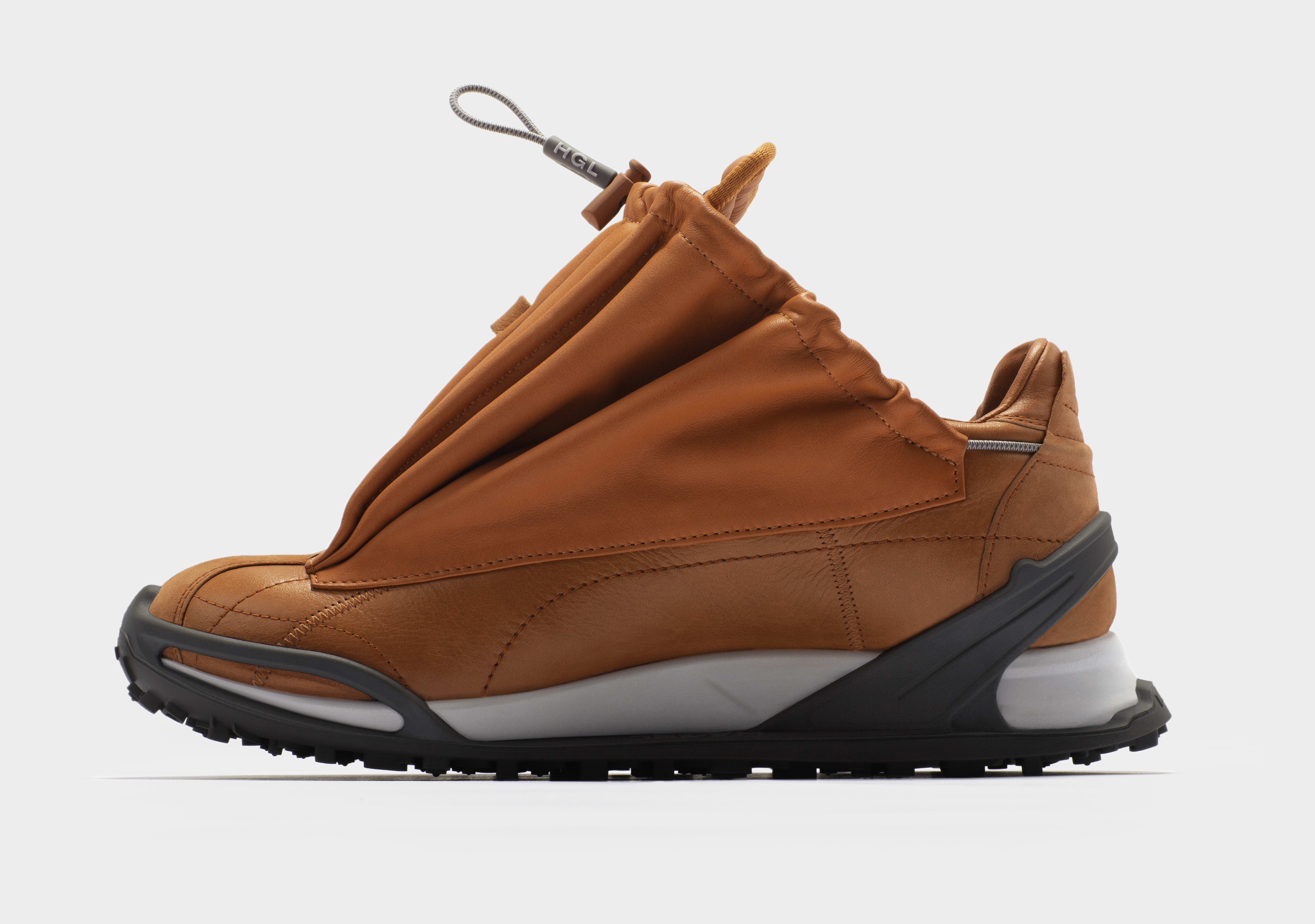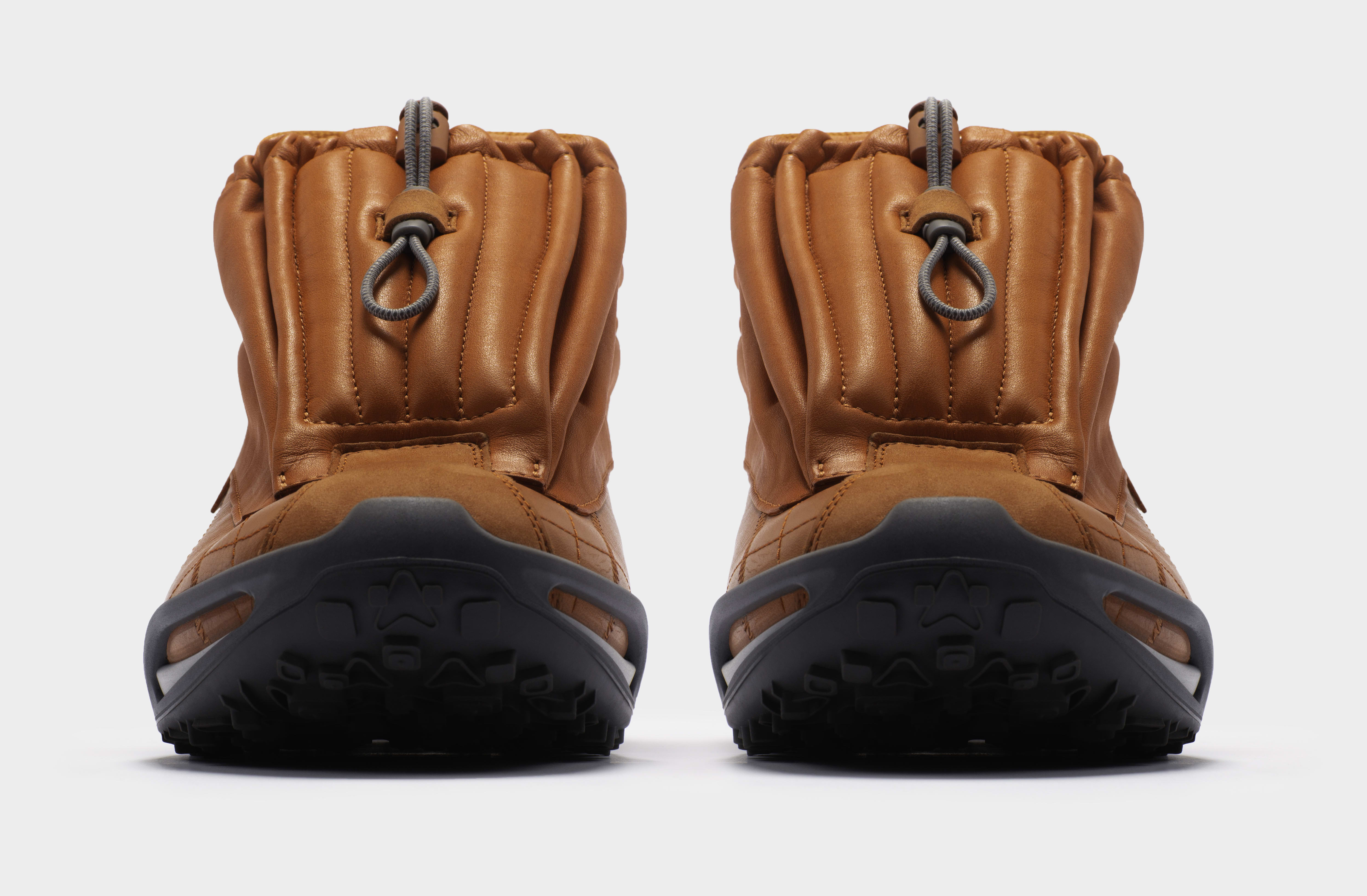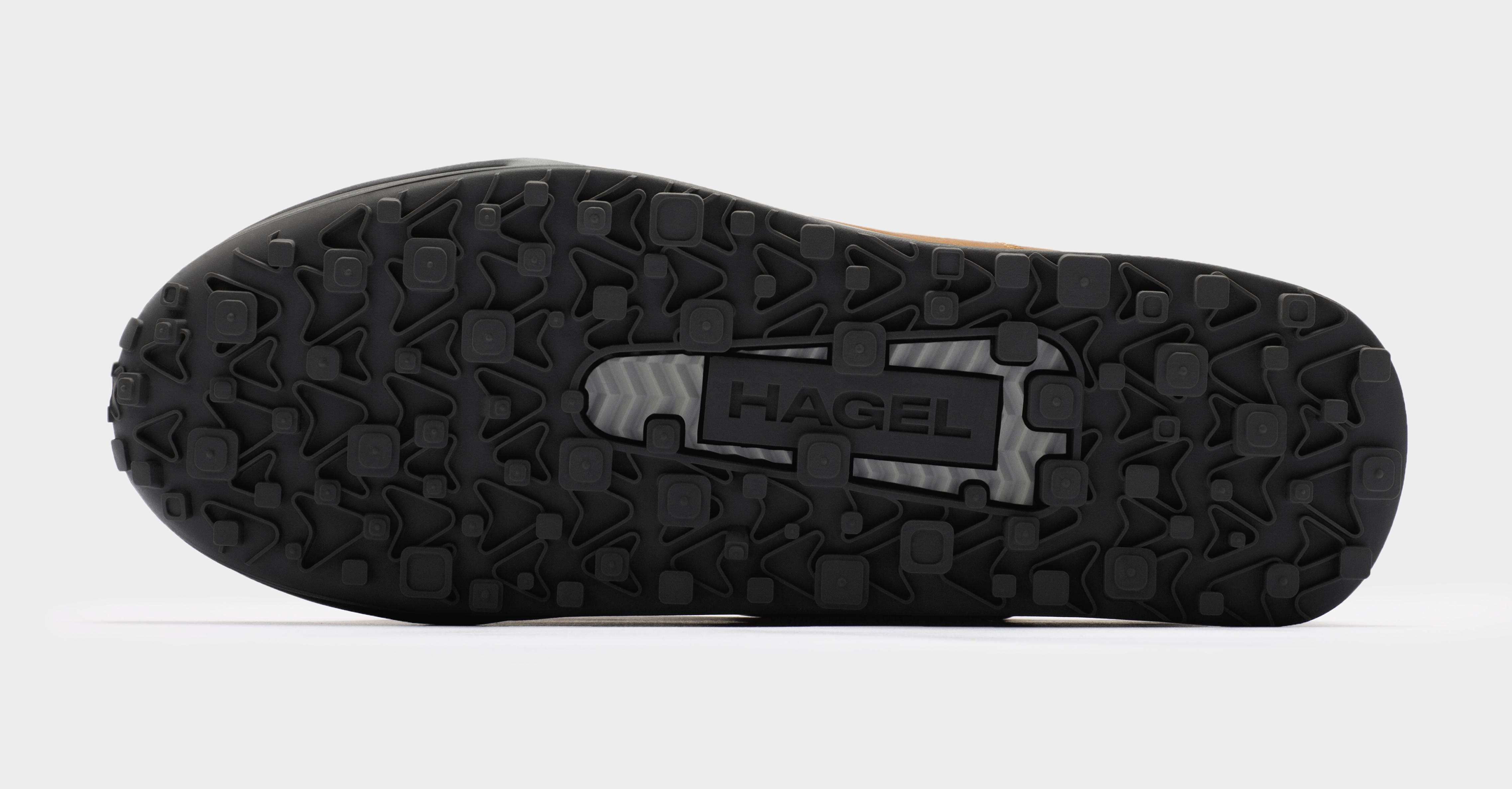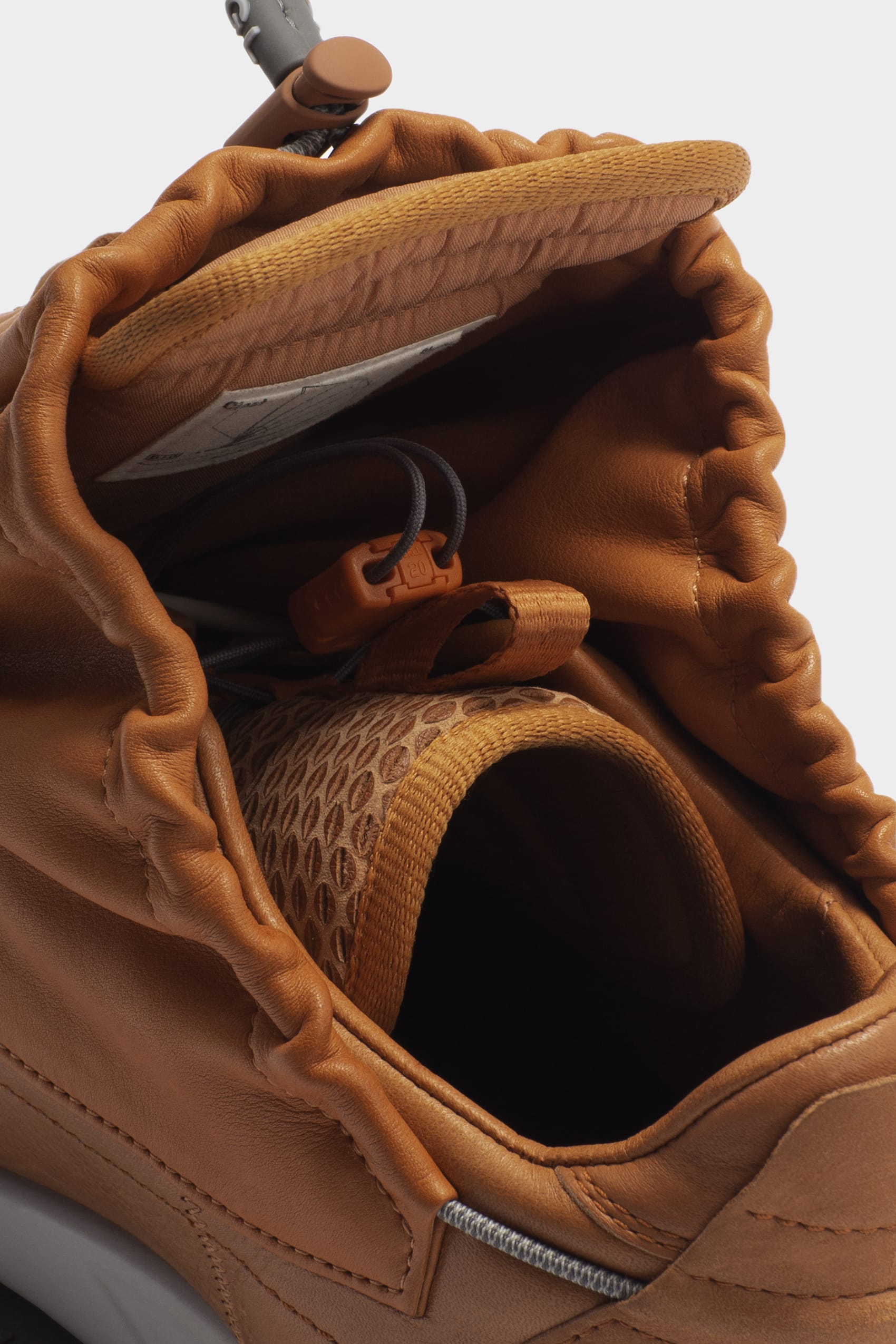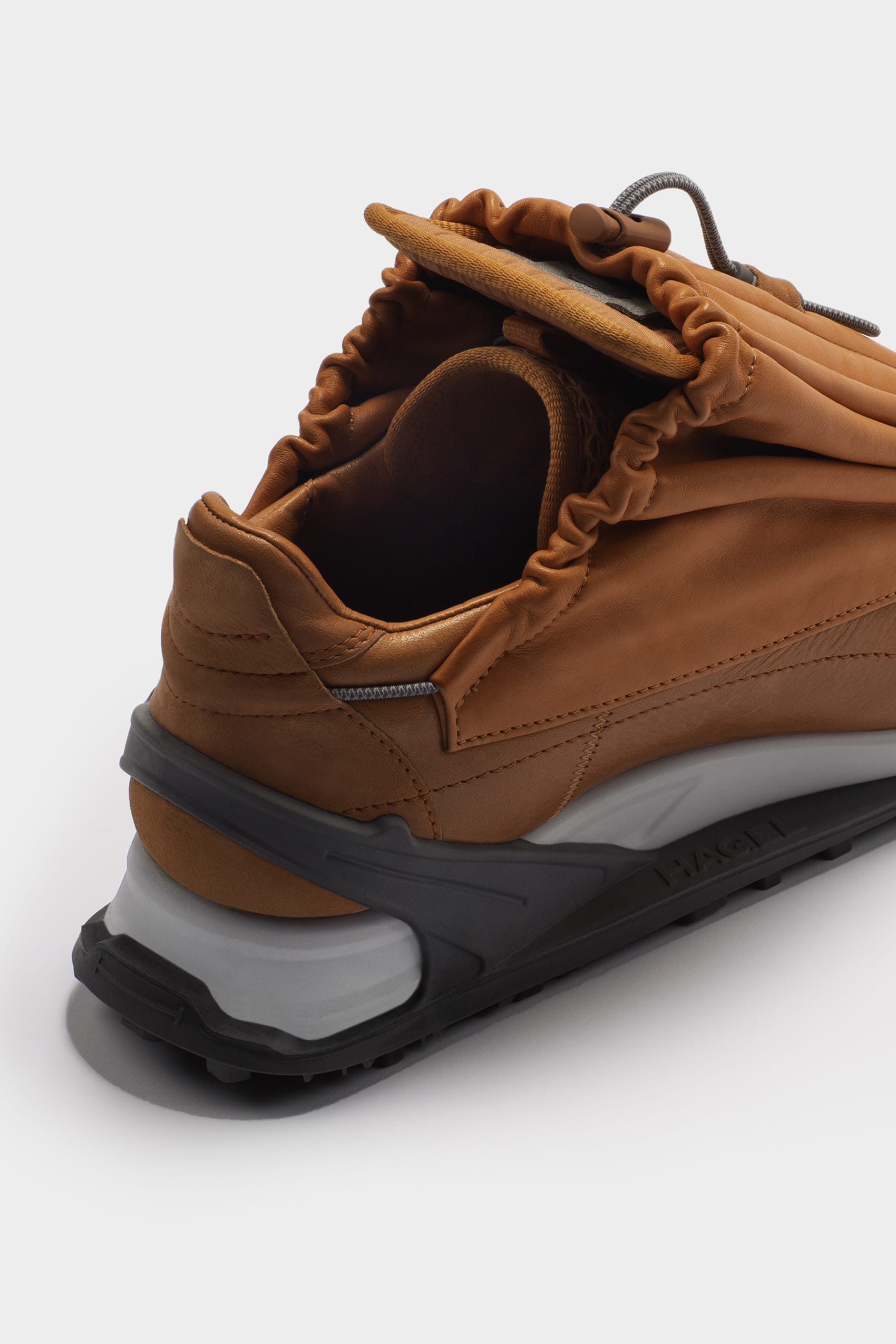 Article written by Victor Deng #SoleCollector