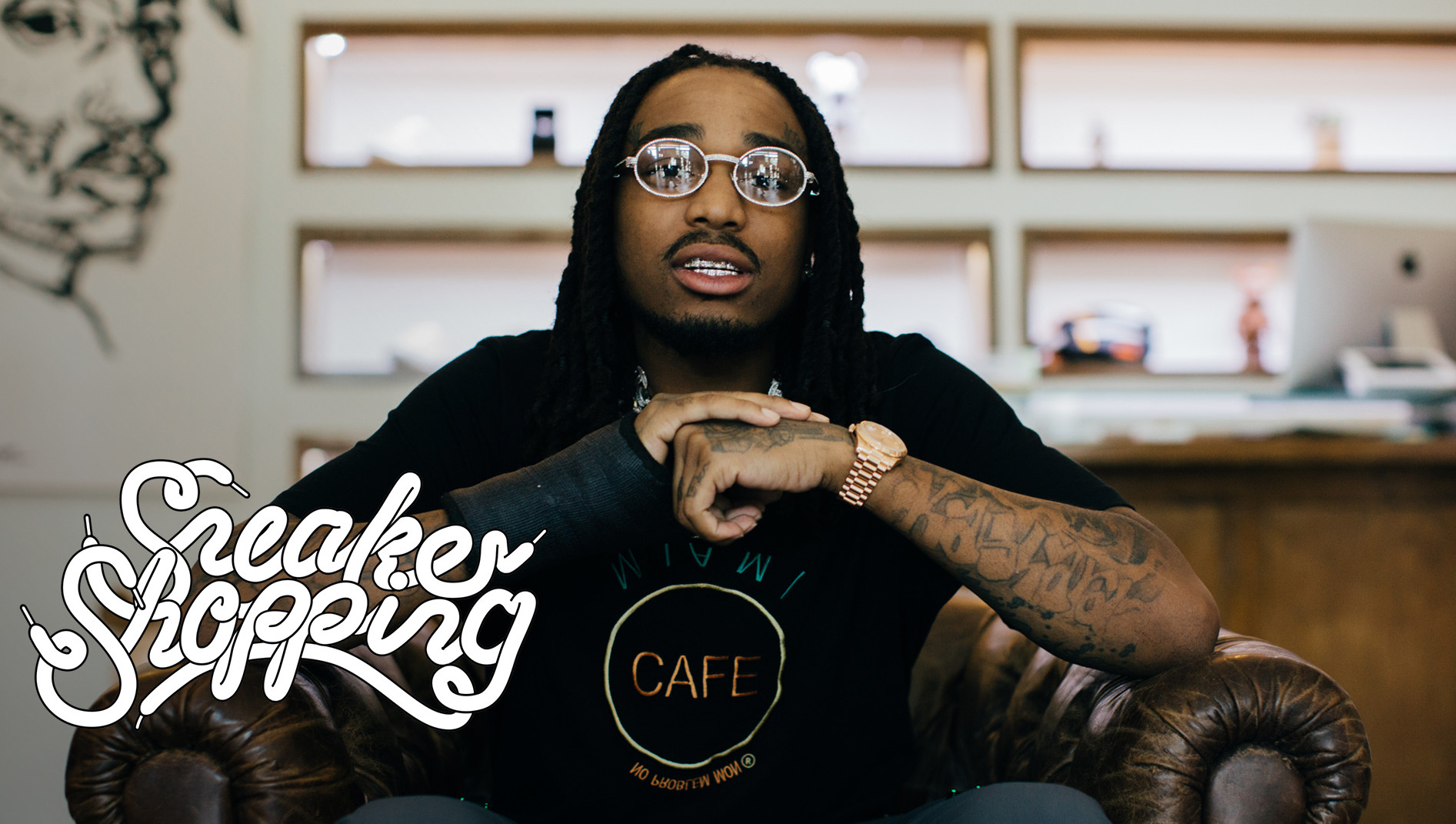 For the latest episode of Complex's hit series Sneaker Shopping, host Joe La Puma joins rap superstar Quavo at A Ma Maniere in Atlanta. 
Throughout the episode, one-third of Migos discusses fights breaking out in Atlanta over the Air Jordan 11s, the custom Nike KD 11s he wore during the 2019 NBA All-Star Celebrity Game, his "Huncho Hall" sneaker collection, gifting sneakers to the basketball team at his alma mater, Berkmar High School, and more.
"It's always important to give back to my community. Me starting with Berkmar is a baby step in trying to the whole community, but to just see the kids faces when I pull up and I have something for them, I can see the energy. I feel like when they put those shoes on and they go out and play basketball, they are playing for something," said Quavo. "I got something for them every year. Some shoes will be coming. I don't know what kind though, maybe [Under Armour] Currys."
To check out the full interview and see all of the items that Huncho took home with him, watch the entire episode in the video player above. 
Article written by Mike DeStefano #SoleCollector