Since its inception over 25 years ago, the WNBA has supported women on and off the court. Nike has been equally part of that journey; advocating for women in basketball by building connections and community. The brand treats basketball as more than a game. Instead, it's a culture rooted in community while using the sport as a vessel to break barriers and create endless opportunities for past, present and future generations. Through the brand's partnership with the WNBA, it is growing sports participation in young girls and creating spaces for them to grow and develop. 
This year's WNBA All-Star Weekend took place in Chicago and Nike celebrated the grassroots of the city by refurbishing the basketball courts at South Side YMCA, renaming it "HER" court. The space was intentionally designed to highlight Nike, the young girls in Chicago, and the YMCA.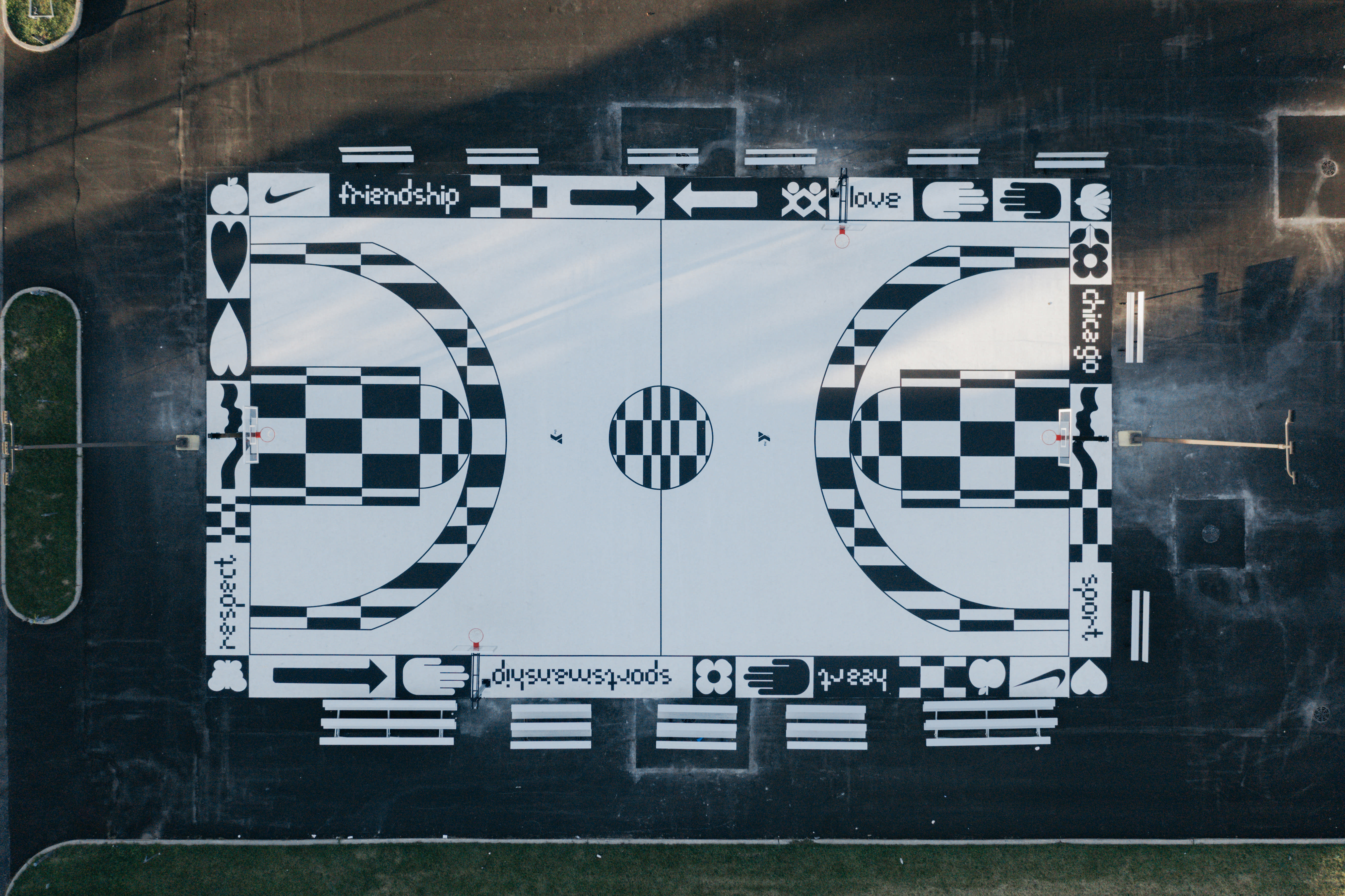 Nike Nationals also took place this weekend, which is a brand-hosted arena within the Tournament of Champions where over twelve thousand girls across the country go head-to-head on the court. Nike Nationals celebrates this new generation of young athletes and their love for the game by creating a space of healthy competition and community as young girls get collegiate exposure and have the opportunity to showcase their skills. 
This year, the brand became an equity investor in the WNBA which allows this partnership to create more visibility for WNBA athletes and bring more girls into basketball through grassroots opportunities. This All-Star Weekend, Nike's vice president of league partnerships, Sonja Henning, and WNBA star Napheesa Collier of the Minnesota Lynx, sat down and discussed the positive impact basketball can have on a young athlete and how the league has evolved.
"To see so many changes come into fruition and knowing the runway is still so long makes this experience really fun," said Henning, a former WNBA athlete herself. 
Article written by Breeana Walker #SoleCollector